Importing OST data to O365 portal using Impersonate Export is very helpful especially when you don't have passwords of all Exchange Online user mailboxes and want to migrate all data at one go. But before using this advance feature you need to provide ApplicationImpersonation rights and Full Access to the Admin Account.
Step 1: In the very first step, create a CSV file containing OST file paths and Office 365 user ID in which do you want to import OST files.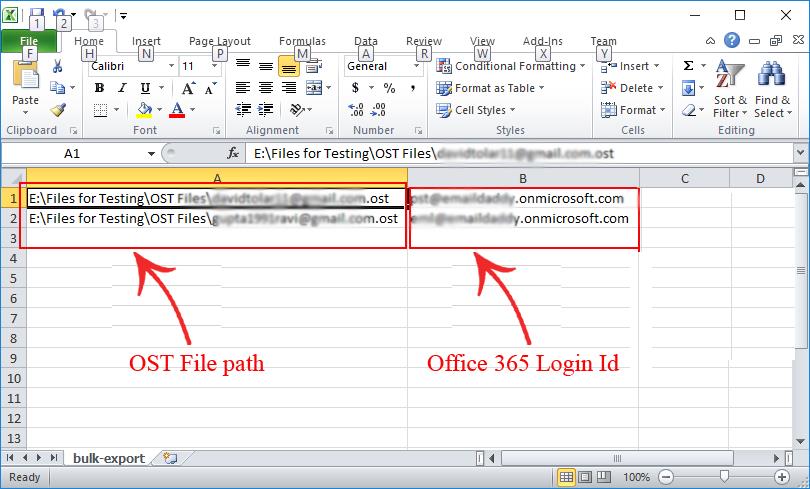 Step 2: Now launch the software and click on the Impersonate Export button.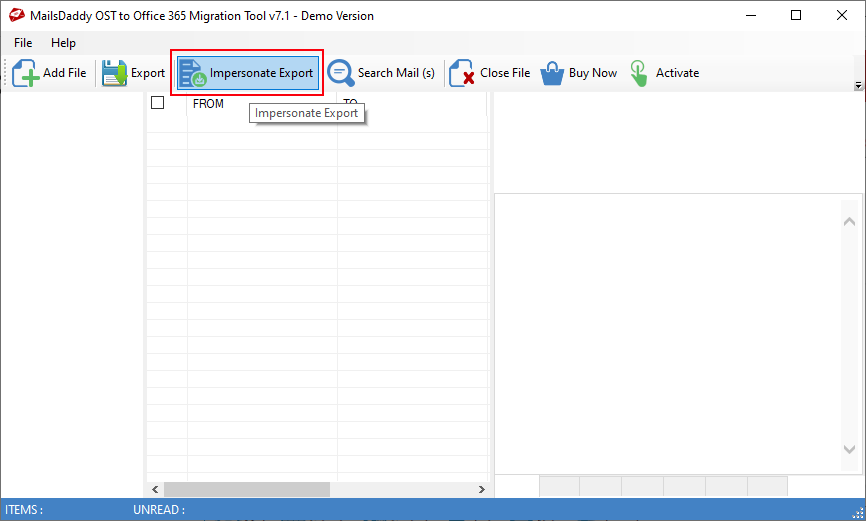 Step 3: You will get a confirmation message about roles and rights required to Impersonate Export option. If you need to know how to grant these permissions then please click on Learn More button otherwise press OK button.

Step 4: Now login with the Office 365 Global administrator account that has all the rights discussed in above step.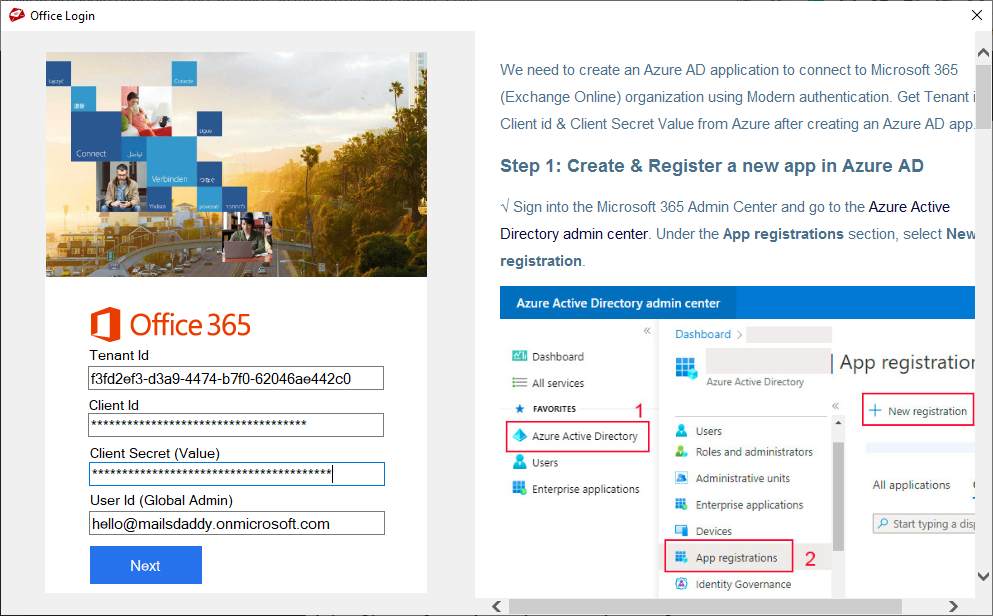 Step 5: Now browse the CSV file you have created for this migration project. Select the required export option like Export to Primary Mailbox or Export to Archive Mailbox. Select destination location to save log file and click on Export button.
Note: Date filter is an optional choice which is used to migrate data of specific date range.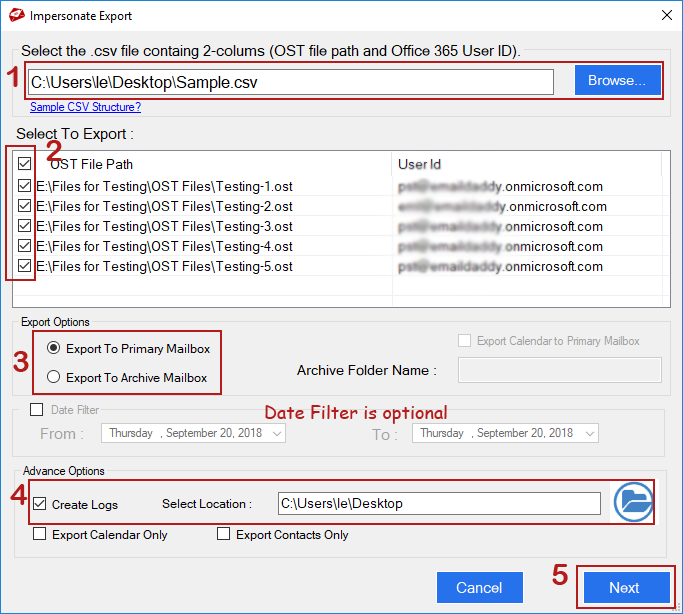 Step 6: The software will start importing OST data to Exchange Online mailboxes. You may check the status in progress bar and also can psue or resume migration if required.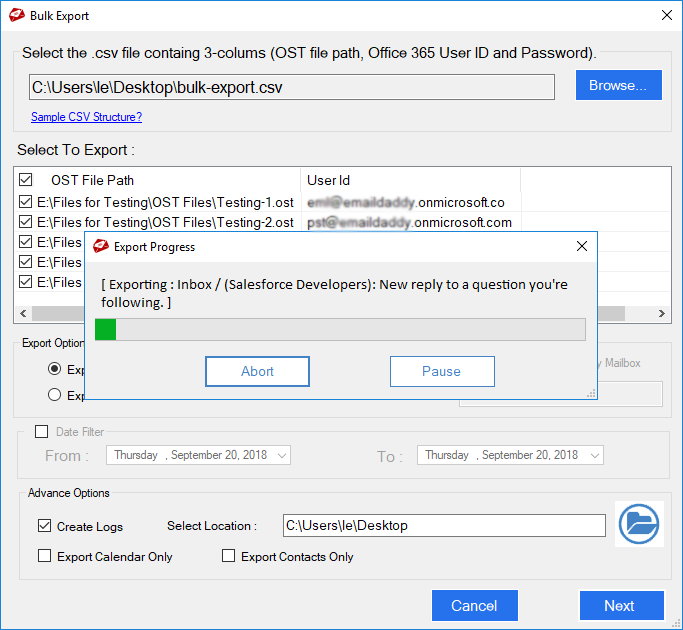 Step 5: later, you will get a confirmation message that No of files have been exported successfully to your Office 365 mailbox. Click on Ok button.