Step 1: Launch the application and then click on Add File button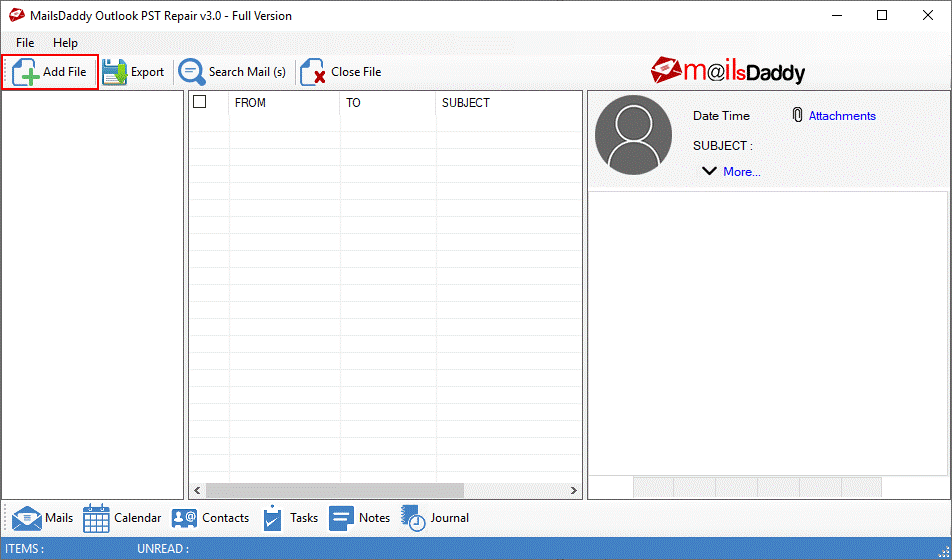 Step 2: Click on the Plus (+) icon to Browse the Outlook PST file, after that click on the Scan button and followed by OK button to load the content of Outlook PST file.

Step 2(a):You can also search Outlook PST file in case if you don't know where is your PST file. For that click on the Search Icon.

Step 3: This will recover and load the Outlook PST file in software window
Step 4: Now You can save specific mail to MSG, RTF, HTML, EML and MHTML format by right clicking on the mail.
Step 5: You can view all Mails, Calendars, Contacts, Jonurals, Tasks by clicking on these options.
Step 6: Click on Search Mail(s) button if you want to Search emails by specific criteria.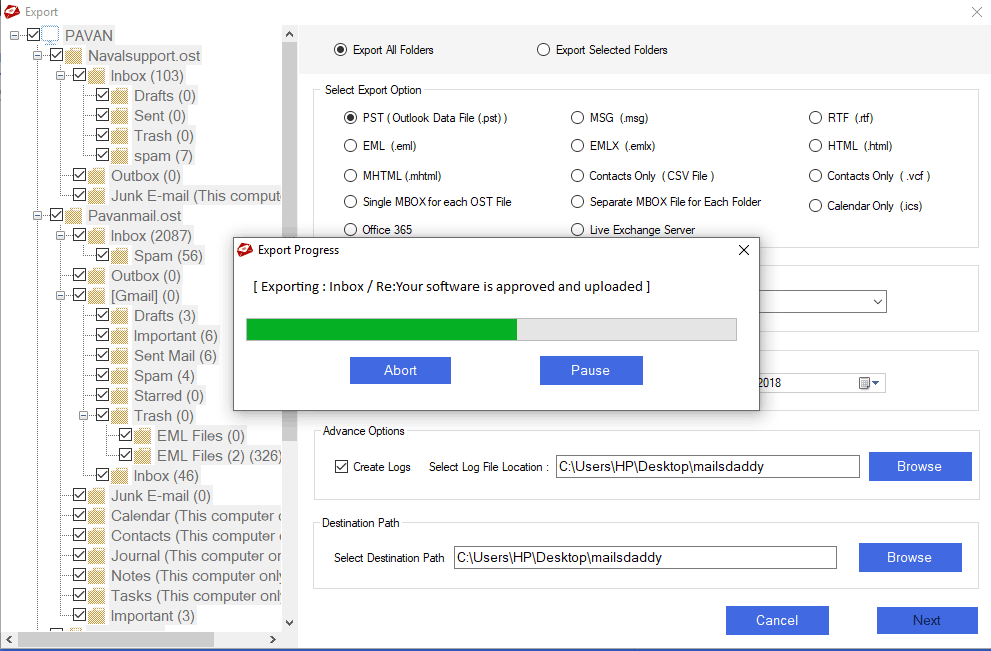 Step 7: Click on Export button and Choose appropriate options
Choose Export All Folders to export all items.
Export Selected Folder to export selected items.
After that choose the file format (PST,EML, MSG) in which you want to save the items, Select Split PST (Optional), Select Naming Convention (Optional) and click on Export button