ScanPST.exe is a free application of Microsoft that is used to fix all kind of errors from Outlook PST file. The software scans the PST file and verify its structure. The tool rebuilds the header file and restores the structure if it is not in the appropriate format.
Check out Default Location of ScanPST.exe Tool
How to use Microsoft Outlook ScanPST Tool
Close Outlook if you are using it and Launch ScanPST.exe from its default location.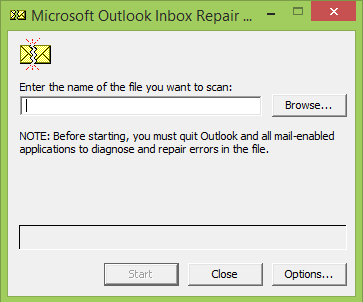 Browse the PST file that you want to scan
Click on Options and choose Scan Log
Click on Start button to Start the process. This will analyze the structure and will tell you if it founds any kind of error
Click on Repair button to start the process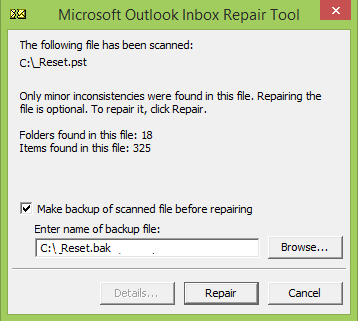 Limitations Of Scanpst Application
This tool has some limitations and due to that is not used by most of the users. Problems you may found while using this tool:
This tool is not able to completely repair headers and directory structure.
You cannot use this tool if you have PST file having size more than 2 GB.
Sometime you may found Run Time errors in it.
To overcome these limitations you can use MailsDaddy Outlook PST Repair Tool which can perform all steps within a few clicks.