Nowadays no one can manage own email manually, because it is a gathering of many emails that we cannot even distribute in a folder. But if we apply message filters, then no need to pay much attention to handling the message. Especially, all email clients provide this facility, only we do not have complete information about it. In this page, we will tell you about an open-source email client message filters – Thunderbird and Know set up mail rules in Mozilla Thunderbird.
A huge fan of Thunderbird email client knows that it is the most useful email client after Outlook & Office 365 and its number is in millions.
Are you Planning to migrate your Mozilla Thunderbird mailboxes to Microsoft Outlook or Office 365 then you can use MailsDaddy Thunderbird to Outlook converter. This tool provide error-free conversion of Thunderbird to Outlook PST.
About Thunderbird Message Filter
Thunderbird Message Filter is easy to use and apply. This is Thunderbird's embedded function, which keeps your inbox safe from overflow and discrimination. In which you can arrange many types of filter for different folders.
Organize your emails using Thunderbird Message Rules 
These filter automatically works on newly received emails and store in a defined folder using contain key-word. Below guidelines show you "How to set up mail rules in Mozilla Thunderbird".
Open Thunderbird email client and create a new folder
Go to Tool tab >> Click on Message filter option.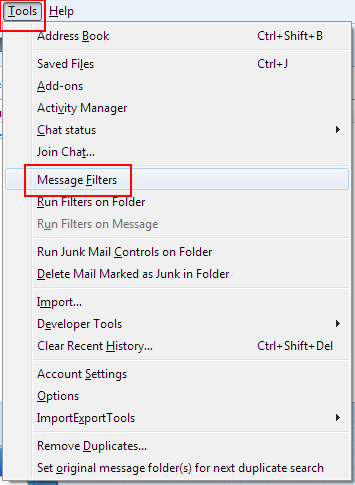 3. A pop-up window opens, click on the New button.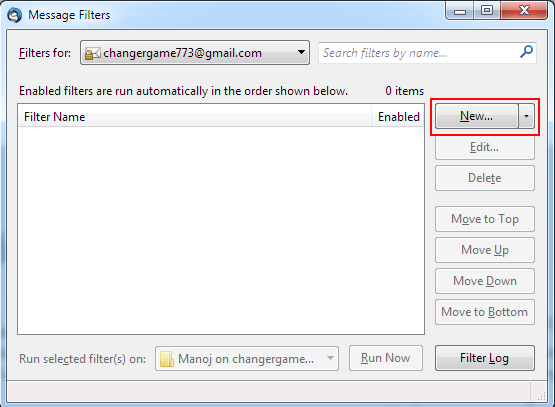 4. New pop-up window open, given a suitable name of your filter.
5. Tick in all checkboxes if required otherwise mark getting new mails.
6. Enable "Match any of the following".
7. Use the drop-down menus to select the key in the email body and then write a contain word which given in messages such as sender mail id or signature. You can also add more subjects for the same filter using the + button.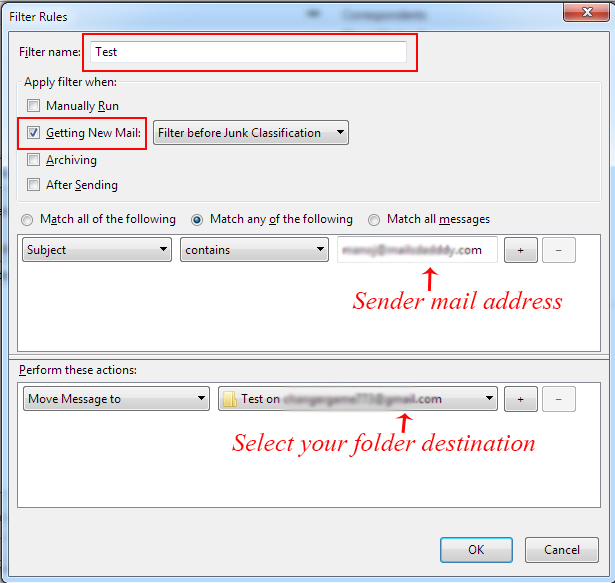 8. In "Perform these action" window >> Choose your destination folder (new folder)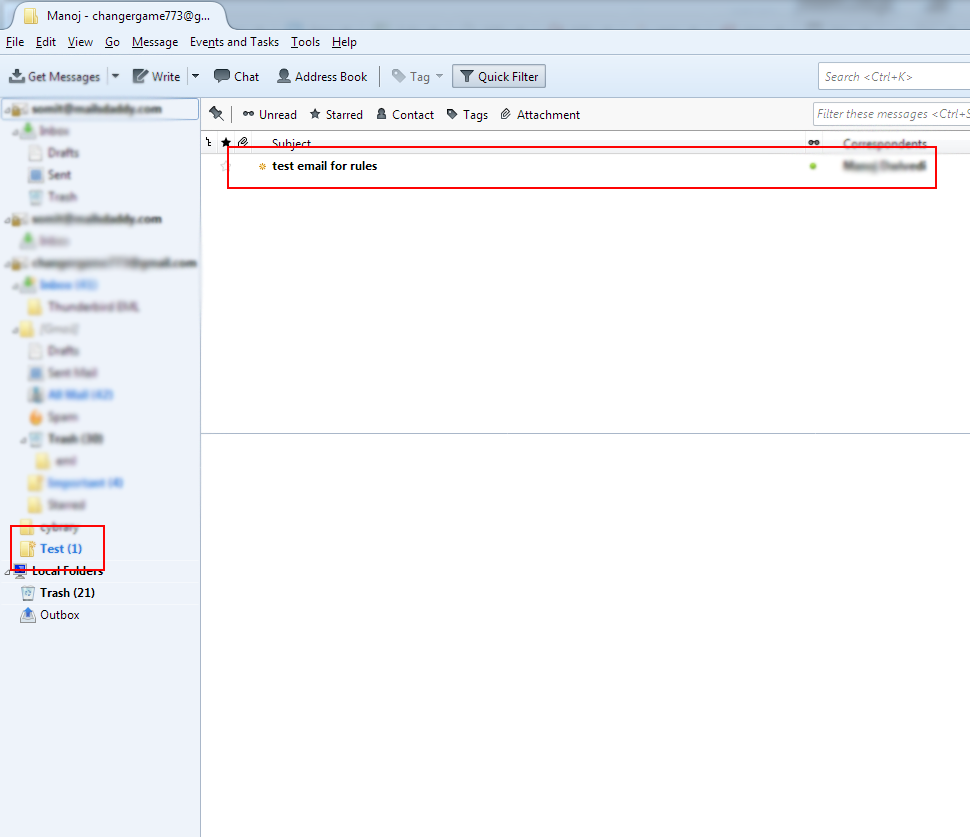 Now you're set up mail rules in Mozilla Thunderbird is ready to use. When you receive any message related to this filter option then it will automatically move to the destination folder. I hope you fully understand "how to use the Thunderbird message filter".
Read more about: How to Remove Duplicate emails from Thunderbird