If you are an iPhone user and you have lost your contact list then here you will find the appropriate solution. Often people have been seen online discussing and searching – "How to bring contact back to the address book from iPhone 8, 7, 6 or others."  If you are looking for a solution right now, this post will help you completely to recover deleted contacts on iPhone.
Restore deleted contacts on iPhone from iCloud.com
Once you delete contacts or lose all contacts on the iPhone due to a glitch, you can take help of iCloud to bring them back. This makes it easy to recover iPhone contacts, and the special thing is that you will be able to recover deleted contacts from the last 30 days.
Note: Know the draw-back of this method that it will restore all stored contacts on the device and overwrite existing contacts with it. If you are ready to take this risk, then follow the given steps for – How to recover deleted contacts on iPhone?
Go to iCloud.com and login with Apple ID and Password which is linked to your iPhone.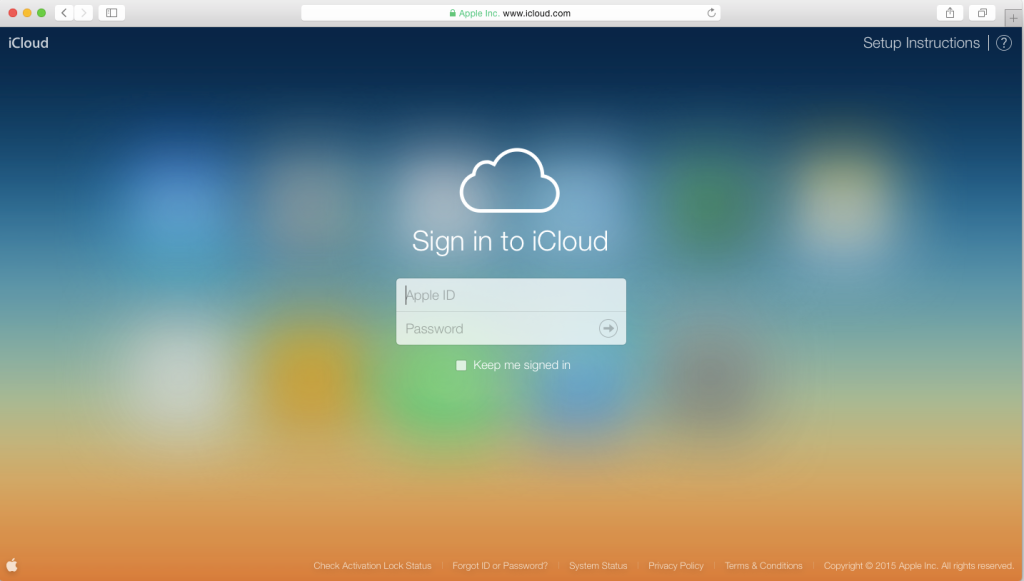 Now use setting option >> scroll down and choose advanced setting option.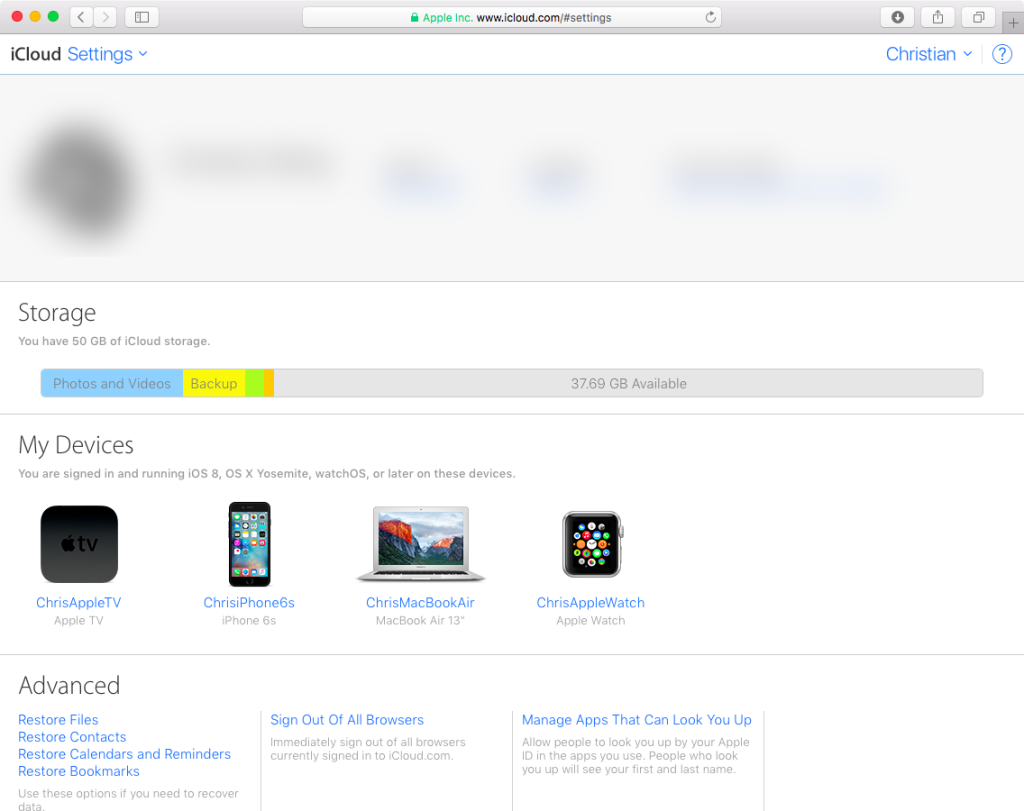 Here, you can see the different option to restore contact, calendar, bookmark and remainder.

Click on relevant solution like Restore Contact OR Restore Contact & Remainder.
The Interface will show the contacts of Archive files with details >> Choose appropriate data and click on restore button.
This is the process to restore contact from iCloud.com
Recover iPhone contacts from iCloud Backup
To regain all lost contacts on the iPhone, first make sure that you have enabled Contact Sync with iCloud. If yes, contacts on iCloud will not be affected by the iPhone malfunction. However, the iPhone shows the iCloud backup option when setting up a new device. So you have to reset it once. This makes your phone settings similar to the factory version for which many people are not ready.
Before proceeding make sure that you have already back up your contacts & other important information on iCloud.
Reset your iPhone >> Go to setting >> General option >> Reset and tap on Erase all contact and setting.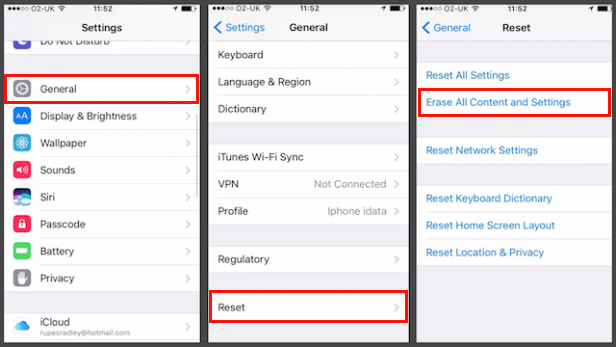 Enter the passcode for the confirmation.
This will start removing all current content and saved settings of your device and bring it to a new state. When iPhone restarts it will once again give you the option of initial setup.
Choose Restore from iCloud Backup.
Now enter your Apple ID and Password to sign in to iCloud account. This will show all previous iCloud backups in a list.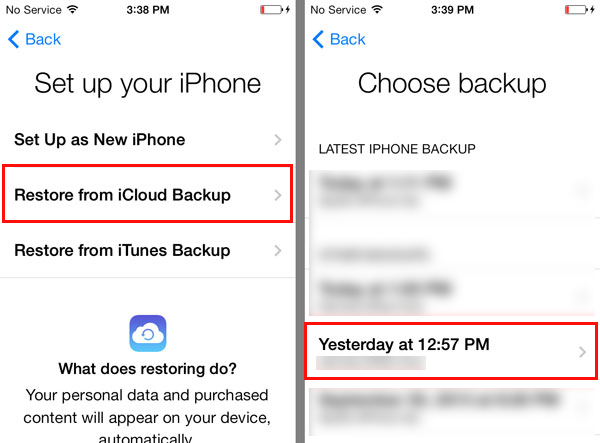 Select the backup file and wait until the restore contact on iPhone from iCloud Backup.
How to restore iPhone contacts from iTune backup?
Like iCloud, iTunes also provides backup facility to recover iPhone contacts. So if you already have an iTunes backup of your device, then you can follow the following steps. In addition, like iCloud, iTunes Backup will also delete your device's existing data and later all content will be restored from the backup.
For Backup, connect iOS to the system and launch iTunes. Go to Summary.
Choose This Computer and click on Backup Now.
If you have already done the above steps, then further points will help you to backup the iPhone.
Update the latest version of iTune and choose your iPhone from the given list.
Go to summery tab and click on Restore backup button.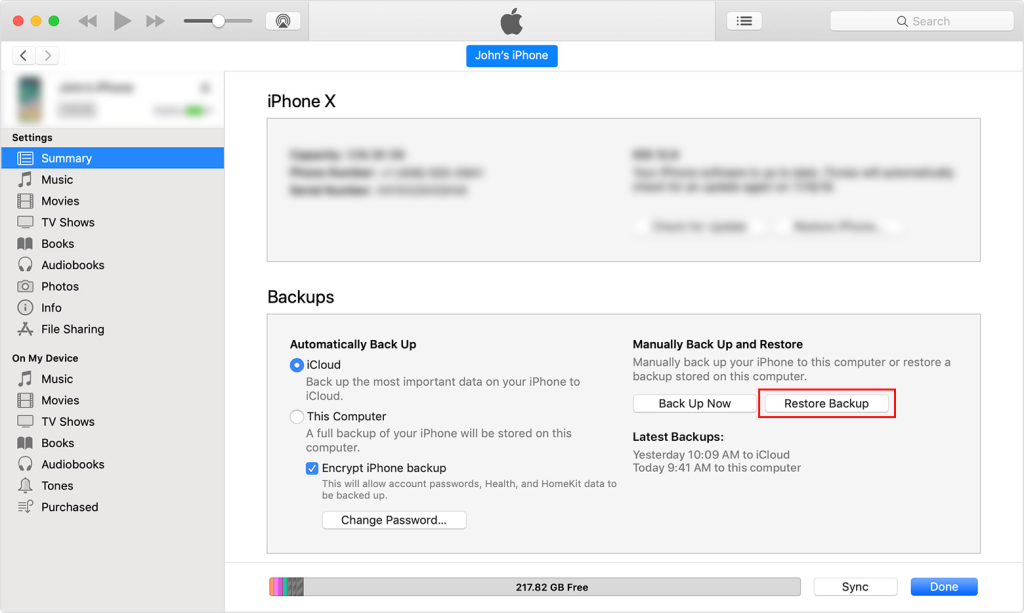 You will see the latest backup, select it and click on the "Restore" button to retrieve the contact from the device.
Get contact from the Messages app
Messenger is a good application for chit-chat, you can use it to save your iPhone contacts again. As we know it is a bit difficult to remember the mobile number, but we can remember the things like we talked about with friends, discuss with company colleagues, etc. So we can restore contacts by opening the Messages app, validating the message.
Final statement
I hope the above manual process will help you recover deleted contacts on iPhone 6, 7, 8 and other versions. This free method is practically the most profitable to restore iPhone contacts without any hard effort.