At present, anyone cannot deny that Outlook plays a very important role in email messaging. Microsoft Outlook offers multiple tremendous features so that users can easily work on it and maintain their database. In this way, Signature is an interesting feature in MS Outlook. Using Outlook Signature, the sender adds their personal information like- name, email address, social id, and others.  It helps senders to make emails attractive.
Here I will describe how anyone can create an email signature in MS Outlook to make the email responsive. Apart from this, here we know how we can re-edit and update the signature. Let's know!
Add A Signature In Outlook For Windows
Follow all genuine step to add manage Outlook email message:-
1:- Go to the File tab and click on Options.
2:- Go to Mail tab >> Choose Signatures button.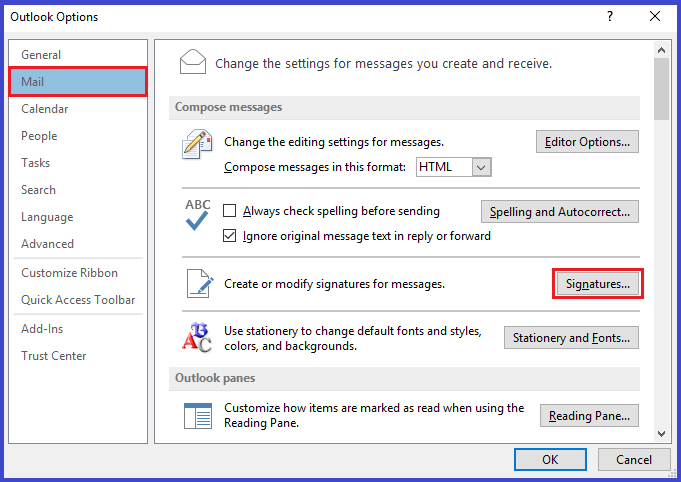 3:- Now a new window "Signatures and Stationery" will be open.
4:- Click on the New tab and type the new signature name.
5:- Now in the Edit signature text box field, fill all signature detail and maintain font & text size, links & images, and even insert a digital business card from Outlook's address book.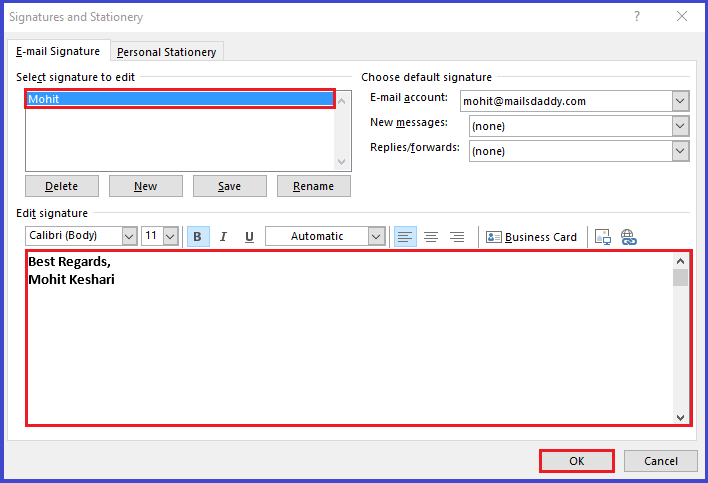 Create Multiple Signature For different Outlook Account
If you want to create the different signatures for your different email ids, follow the below steps:-
1:- Visit the same "Signatures and Stationery" window.
2:- Choose the New tab and type the new signature name.
3:- In default signature option & select Email account. You can also enable New Messages and Replies/forwards options.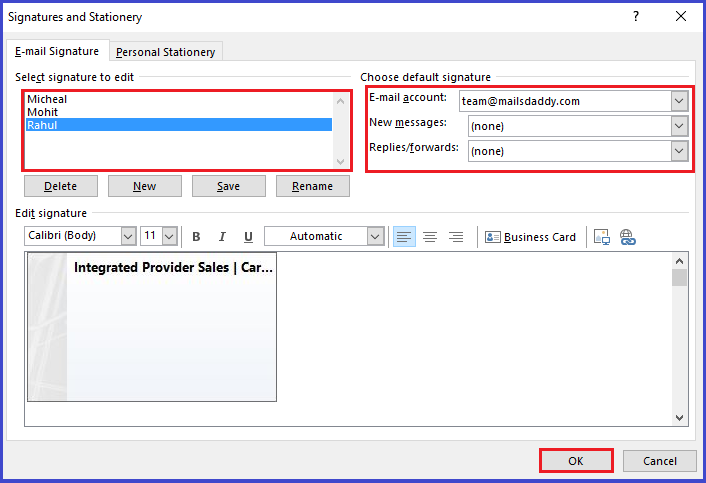 4:- Now finely fill signature information in the Edit signature field and click on OK.
5:- Repeat this task again and again n for different email IDs.
How to Edit Your Outlook Signature:-
To edit Outlook signature you have to follow these below steps:-
1:- Click on New Email >> choose Signature Drop-Down menu and hit on Signatures…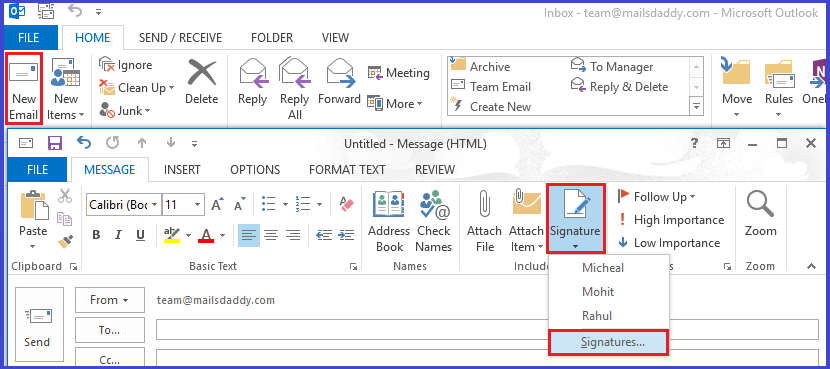 3:- Now "Signatures and Stationery" window will be open.
3:- Select that signature which you want to edit.
4:- Finely go to Edit signature text box >> Change signature details and click on OK.
Final Wording: This is all about "how to add and edit signature in Outlook." After following the above methods, you can easily create the Outlook signatures for every email you send from Outlook.  I hope I will be much helpful for you in creating the Outlook signature.
Read More:- Troubleshooting Method To Fix Outlook Error Code 0000000E