Everyone knows about Gmail and its features, but many times the user loses his important data due to a technical glitch and gets panic. In such a situation, the user should know more about Gmail and save the data backup in his local system.
Some users use Gmail accounts more or less but continuously, so backing up the data can save them from accidental mishaps.
So if you are thinking of making or want to create a backup of Gmail in the local system, then this post is for you only.
What is Gmail or Google Mail Service?
Gmail or Google Mail is a free and paid email service launched by Google worldwide. It allows sending and receiving mail, joining online meetings, storing mailbox data over the Internet, and many more.
We can use Gmail as an application from the web and on the Smartphone. We may also use portable email clients to access the Gmail mailbox in the local system. All those programs synchronize mailbox content via the IMAP (Internet Message Access Protocol) or POP (Post Office Protocol) protocols.
Why do we need to back up Gmail data?
Gmail is a personal and business email service provider for users that can contain important information about clients, business, personal, etc. So, if you want to go a step ahead, backup is essential to avoid data loss issues.
There are many aspects where you need to think about it like –
E-mail accounts and other online accounts may be attacked by hackers at any time.
In case of data loss due to mischievous elements.
Free service can be stopped by Google at any time.
The mailbox's maximum storage limit has been reached.
To move Gmail data to another offline email client, and so on.
How to create a backup of Google mail in the local system?
Gmail backup can be processed in different ways. All methods have slightly different characteristics.
Forward email or messages
Data synchronize
Native Backup tool – Google Takeout
Method 1: By using forward mail options
To go with this option user must have another email account to forward mail regardless of any other email client installed on the system. Select the mails and forward them to the new email id for backup. It is simple but it is not a permanent solution to back up a Gmail account.
Method 2: Data Synchronize
We can take this method as an alternative to the first method because here we will sync the data in any portable email application.
Users can set up a new account to sync Gmail accounts to other email clients like Mozilla Thunderbird, MS Outlook, etc.
While setting up a new account, take special care of the protocol, as if you sync data from POP3, then all the data from Gmail is sent to the designated email client while in IMAP, it sends a copy of the email.
Method3: Native Backup tool – Google Takeout
This method is Google's in-built function to back up Gmail account. In my opinion, it is the safest and reliable for all users. This is a permanent solution for backing up Gmail accounts in MBOX format without any hurdle.
Steps:
Log in to your Gmail account at myaccount.google.com or click the picture and hit the Manage Account option.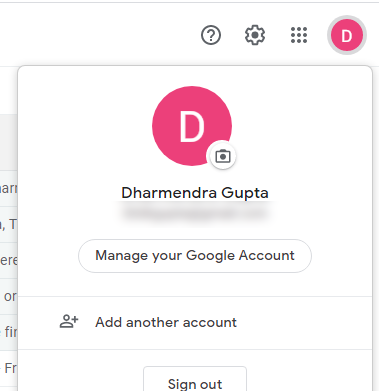 Go to the "Data & Privacy" tab then scroll down.
Look for the option: "Download or Delete your data" >> Click on "Download Your Data" and scroll down once it opens.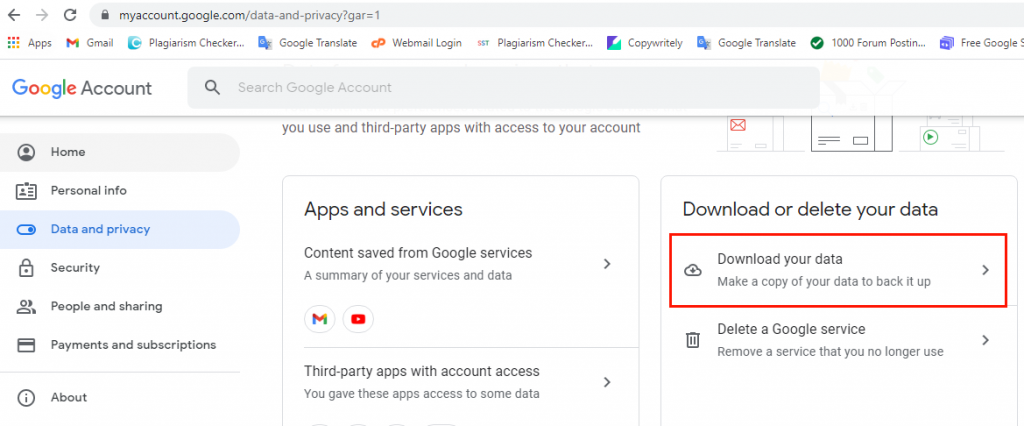 Press on the Next Step to go next window "Delivery Method and File Type".
Now choose Frequency, File type (.zip), and split size (2GB) then click on Create Export button. It takes some size as per size so waits until the process is over.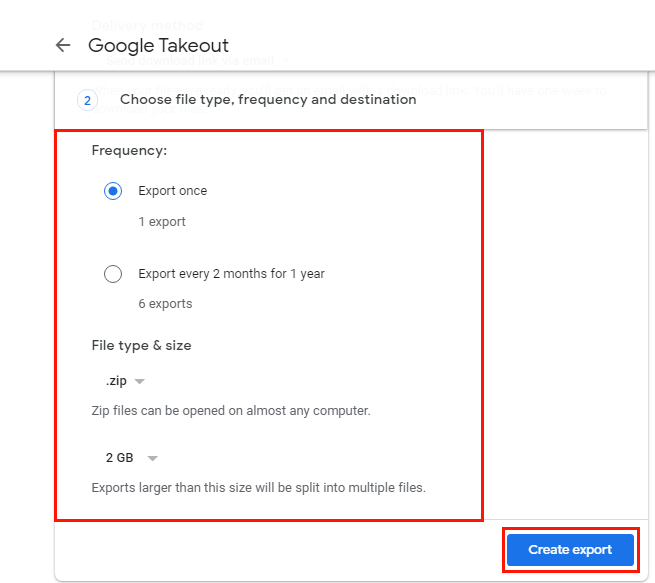 At the end of this process, click on Download after exporting, the file will be downloaded in your local system.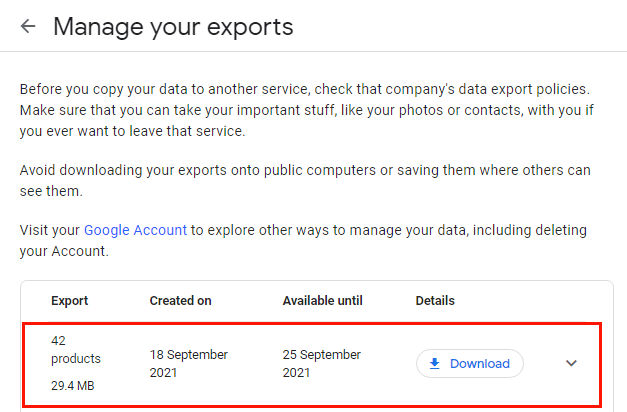 Note: This method collects all Gmail activity i.e. if you want to back up the data you want; you can select them before exporting and then export them in the zip file to save in your local system.
Final Thoughts
I hope this article will help you in the process of backing up Google Mail. Here we have discussed different techniques to back up Gmail and Gmail data which helps back up partial and complete Gmail activity. All the doubts of our readers must have become clear why Gmail backup is necessary and how to do it.
Read more: Backup of Thunderbird messages