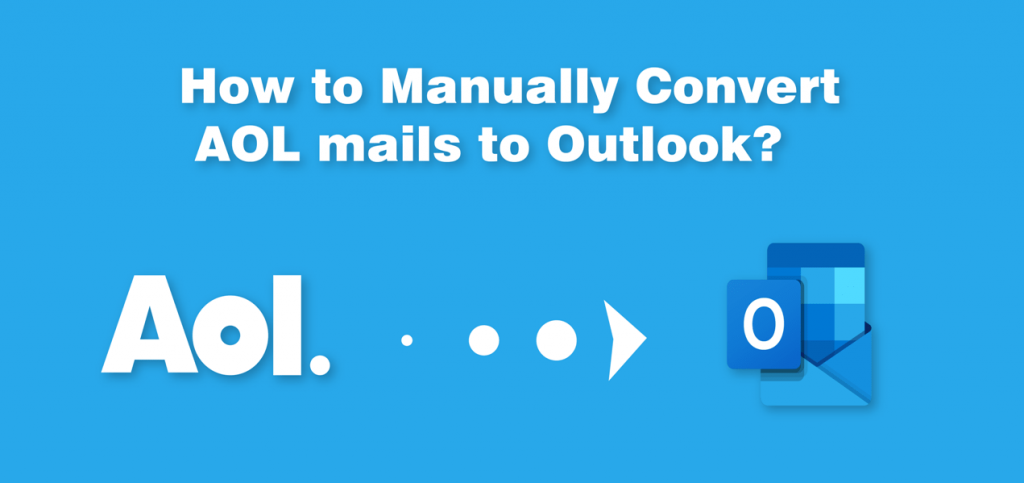 If you cannot open AOL files in MS Outlook then it becomes a question for users that "How to convert AOL mail to Outlook?".I am going to discuss the same question below along with a possible method to import AOL data in MS Outlook 2019/2016.
As we know Outlook is a desktop-based email client that stores data in OST and PST formats, whereas AOL is a web-based email client and server that saves all the data in the cloud. Before getting into how to convert AOL to Outlook, let's learn about it.
What is AOL (America Online)?
AOL is an American web service also known as America Online and formally its name is AOL Inc. It provides e-mail and instant messaging via standard web browsers like Google Chrome, Internet Explorer, Mozilla Firefox, Safari, etc.
AOL does not have a backup option for email so user can only configure the mail account and store the data in the local system. Its more than 30 million users are connected via dial-up analog modems
Why do users need to transfer AOL Mail to Outlook?
MS Outlook provides some unique features for the users, so most of the users and organizations are trying to migrate AOL to Outlook in order to access those features. Here are some of those features –
MS Outlook is a highly secure rater than the AOL email client and offline mode s a plus point of it.
Outlook is compatible with cross-program functionalities and supports MAC, Windows, and SmartPhones.
MS Outlook provides integration & configuration with Microsoft Exchange.
Outlook can work in offline and online mediums whereas AOL works only online.
AOL does not provide a backup facility of mailbox data whereas Outlook is able to do so which makes data transfer easier for everyone.
Outlook also provides a number of other data processing features that require a conversion to open AOL data in Outlook.
How to manually export AOL emails to Outlook?
To configure AOL data in Outlook, the user needs to read each step carefully as well as strong internet connectivity.
Configure AOL in MS Outlook manually
Launch MS Outlook.
To add an account follow these steps- File > Info > Add Account.
Select the "Manual setup or additional server types" box and then proceed to Next Windows.
Select the IMAP/POP protocol from the list provided.
Fill in all the user details correctly.
Following details for IMAP server
Incoming mail server: imap.aol.com
Outgoing mail server: smtp.aol.com
Incoming server port no 993 and outgoing server port no 587
Encrypted Connection: SSL
Following details for the POP3 server
Incoming mail server: pop.aol.com
Outgoing mail server: smtp.aol.com
Incoming server port no 995  and outgoing server port no 465
Encrypted Connection: SSL
Click Nex to configure your AOL account in Outlook.
If you fill in the correct details at the time of account configuration, you will receive a congratulatory message.
AOL to Outlook conversion is a time-consuming process so the user has to be patient till the sync process is complete.
Possible drawbacks of manual configuration.
Any errors in manual migration may require technical skills to be resolved.
It takes some time according to mailbox size.
In some cases, it has been observed that validation fails even if all the server configuration settings are correct.
Conclusion
In the above article, we have gone through all the benefits of Outlook along with knowing a brief description of AOL. Now you know how to convert AOL to Outlook 2019/2016 manually. Any user can easily open the data in Outlook after following the above steps successfully.
Read More: Free Method of MBOX to Outlook Conversion
Read More: Thunderbird to PST Conversion Freeware