Every email and message play a very important role for both sender and receiver. The wrong message has a very bad impact on our personal, business, and enterprises. Therefore, before sending an email or message to another, the sender checks the message syntax properly so that it does not mistakenly type any incorrect words.
In Outlook, the Spell Check feature much helps to resolve this issue. It helps the sender to correct the wrong syntax. Sometimes, It does not work and shows the error "Outlook Spell Check Not Working'"
In this article, I describe will all methods that will help you to fix the problem of spelling and grammar checkers.
The Reason Behind MS Outlook Spell Check Not Working:-
1:- Needs to Upgrade Outlook version.
2:- Requires to install the update for Outlook.
3:- Maybe any other tool impact on Spell Checker.
4:- Due to any virus.
5:- Language is not compatible with the spell checker.
6:- The feature has been turned off.
How to Fix this "Outlook Spell Check Not Working":-
Method 1:
1:- In MS Outlook Go to New Email option >> Select Review Tab >> Click on the Language option and hit on Set Proofing Language.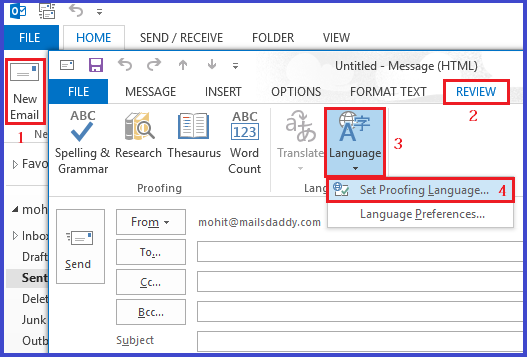 2:- Now uncheck Do not check spelling or grammar >> Click on Set As default then OK.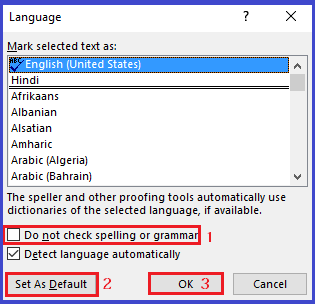 Method 2:
To re-check the spelling before sending emails follow the below options:-
For Outlook 2019, 2016, 2013, and 2010

:-

1:- Go to the File tab and hit on Options.

2:- Select the Mail tab and enable Always check spelling before sending.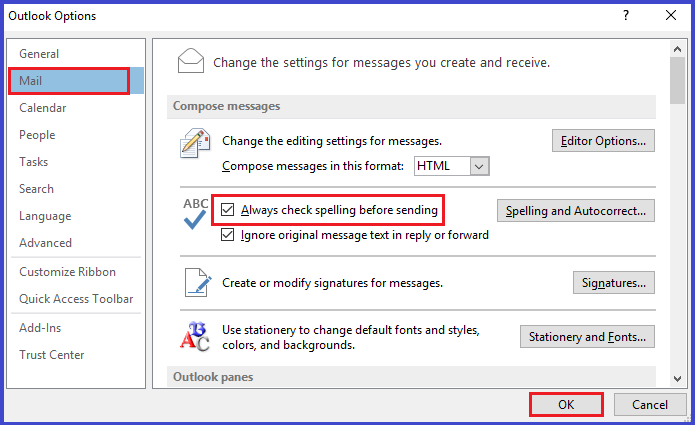 For Outlook 2007

:-

1:- Click Tools >> Options >> click Spelling tab >> enable Always Check Spelling before Sending.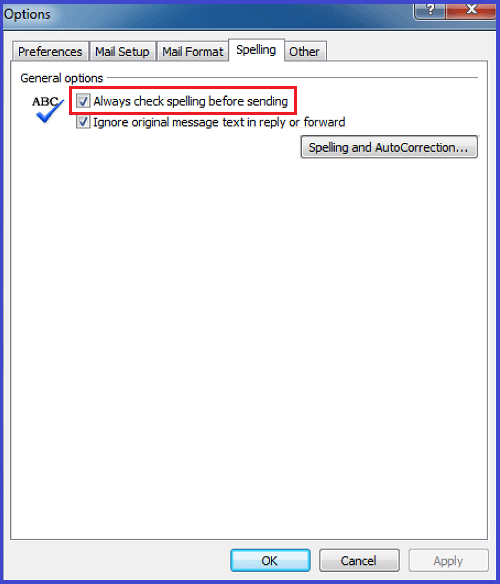 Wrapping Up: These are some ways by which you can resolve the Spell Check problem in Microsoft Outlook. After fixing this you can again easily re-correct spellings and grammar before sending emails to another and saves yourself with mistakes.