If you are here to find a solution for "how to import .bak file in Outlook 2016, 2019, 2013, 2010, 2007" then, you are on the right track. In this blog, I will let you know the complete manual process to restore .bak file in Outlook.
So let get started –
A .bak file is the best guardian for a person who has lost its important data. MS Outlook is a desktop-based email client by Microsoft which comes with many advanced features. And one of its best features is, it automatically generates a bak file, during the implementation of Inbox Repair Wizard. So in case, your PST file got corrupted you can restore PST using a bak file.
Before going for the process to import .bak file in Outlook, take a look at "how we can create a bak file using Inbox Repair Tool".
Some common questions asked by Outlook users on Google regarding repair of Outlook file.
I am a regular Outlook user and some days back I faced an error in Outlook that "Outlook data cannot be found". Can somebody suggest me a solution?

When I use Outlook I receive notification Outlook missing file PST not responding. How can I resolve this issue?

The quick solution is MailsDaddy Outlook PST repair, you can also use the Inbox repair tool by Microsoft to fix Outlook PST.
Simple steps to make a .bak file using SCANPST.EXE
One of the best features of this free tool is, it automatically creates a backup file for a given PST file, and this .bak PST mailbox will save on the same location as the original file.
If while using Outlook you are receiving the error message that, the file can't be open or your Outlook file got corrupted and damaged. Then, you can use the Inbox Repair tool, to recover complete data from a corrupted PST file.
1 – Download the tool by clicking here >> Click Next.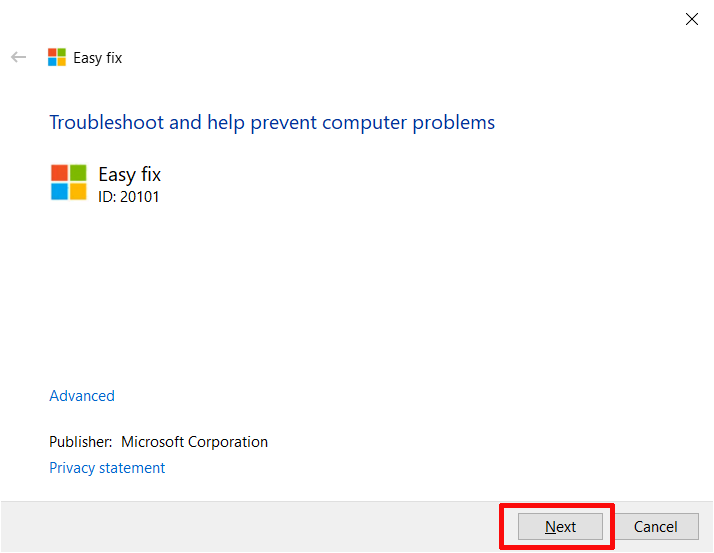 2 – You will receive a window named "Enter the name of the file you want to scan" >> Browse File >> Start.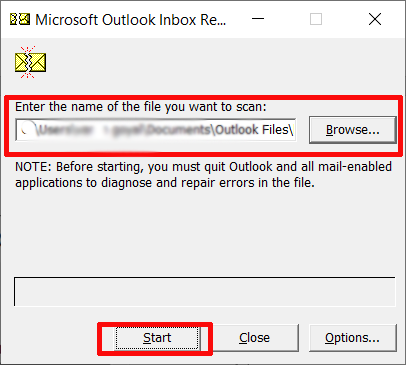 3 – In the Next window click repair >> then OK.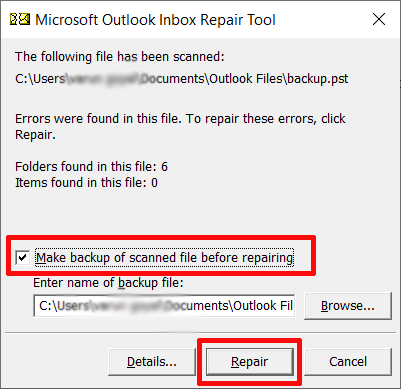 The backup file of that particular PST will be created and save with .bak extension.

As you see the complete process to generate a .bak file is easy.
But sometimes this .bak file of Outlook got corrupted and it becomes inaccessible to recover database from .bak file in Outlook. In this case, you need Third-party professional software like MailsDaddy Outlook PST repair software.
Now let's move on how to restore data file from .bak file.
Manual Process to retrieve data from the .bak file of MS Outlook.
The procedure for Outlook .bak file restore is very simple and safe. Anybody, even a non-tech person can perform it without facing any problem. Just follow these steps.
1 – Browse to the location of the .bak file in your Windows system.
2 – Make a copy of the backup file and save with the .pst extension eg (backup.pst)

4 – Click on File >> Open & Export >> Select Import/Export.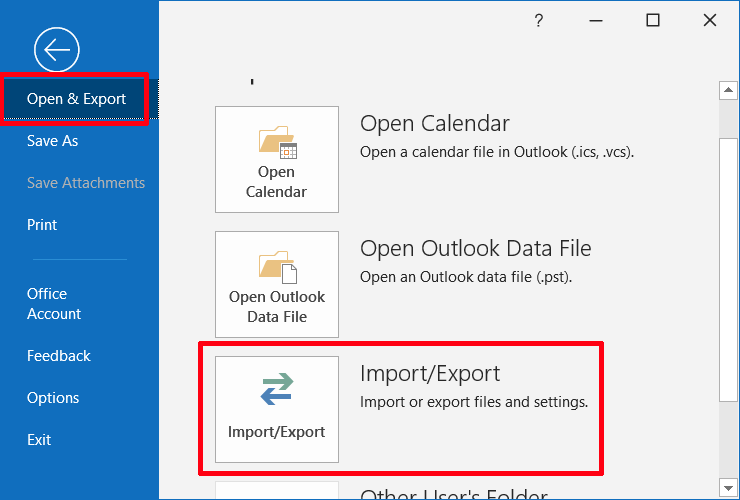 5 – Choose Import from another program or file option >> Next.
6 – Choose Outlook data file .pst option >> Next.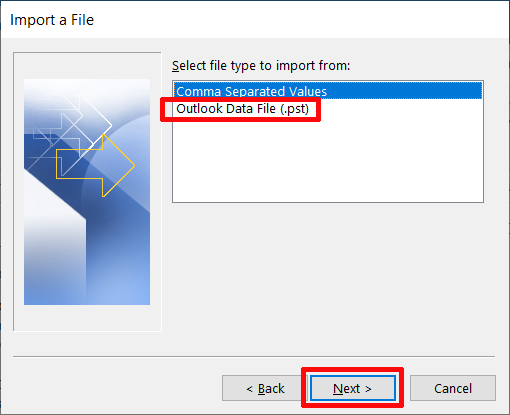 7 – Browse PST file >> Apply do not import duplicate >> Next.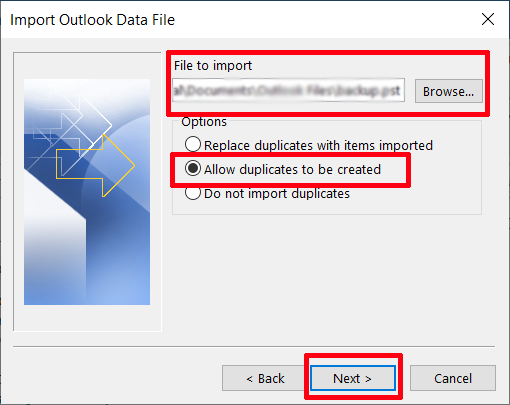 8 – In the Import Outlook Data file window click on personal folder file >> and mark includes subfolder box.
9 – Select the Import folder into the same folder option >> Finish.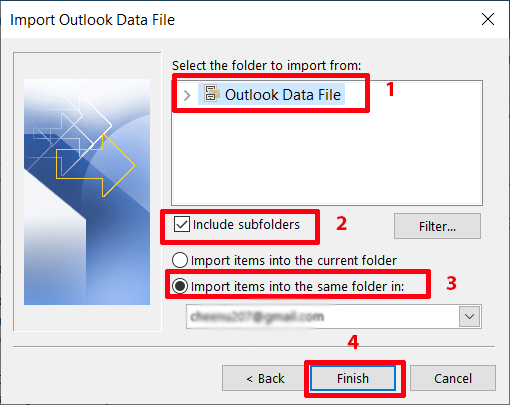 The process to extract data from .bak file will come to finish and the complete content of the backup PST file is imported to Outlook.
If this method does not work properly, then you can follow below mention steps for Outlook .bak file recovery.
1 – Click on File Tab >> Open & Export >> Outlook data file.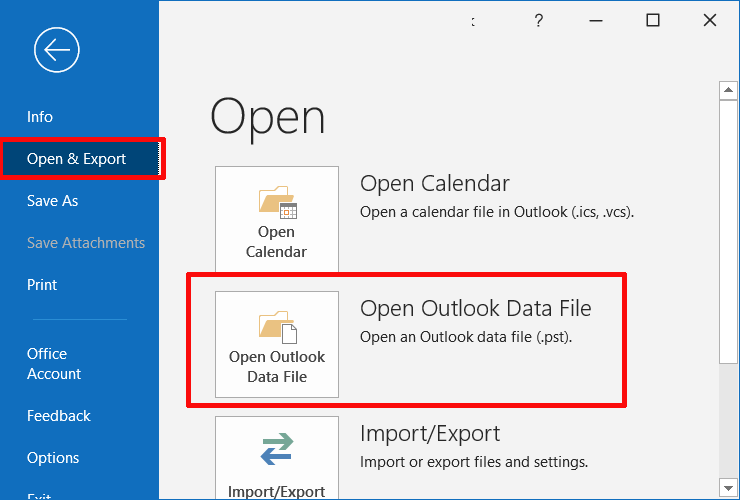 2 – Now Browse to the location of newly made backup file >> Click OK.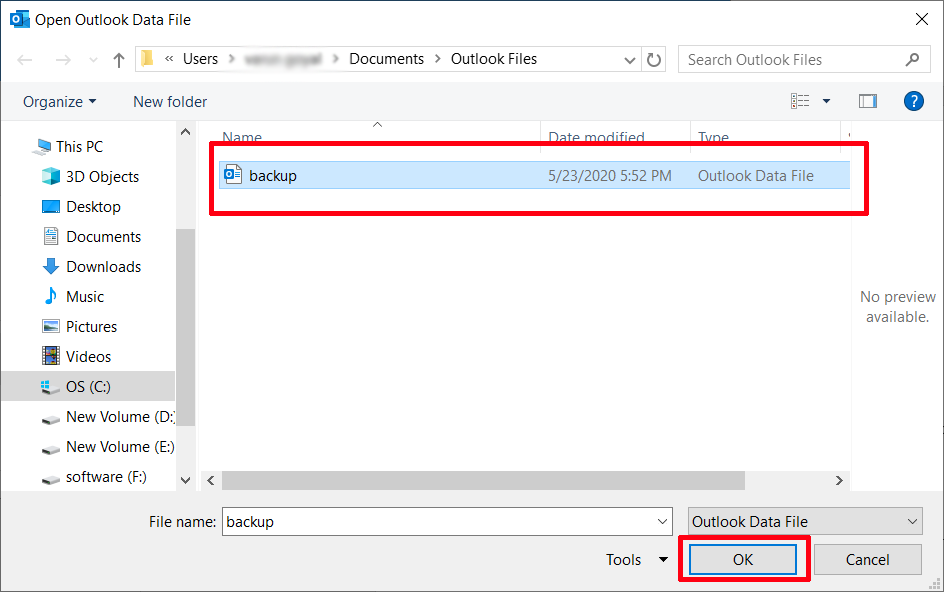 Note – This process works perfectly when the backup file is healthy, in case the .bak file is corrupted you can use Professional software.
In case, you want to restore .bak file in Outlook (corrupted and damaged.pst) easily and most safely then, you can use the MailsDaddy Outlook PST repair tool. This PST recovery software is programmed with advanced algorithms, so it can easily and safely retrieve complete data from a .pst mailbox.
Even a non-tech person can operate this tool easily as it has a user-friendly interface. You can recover the complete data in PST, EML, MSG, MBOX, MHTML file format in just 3 simple clicks (load, repair, export). For more info visit MailsDaddy official website.
Conclusion –
I hope this blog has helped you to restore .bak file in Outlook. In case, you have any problem then, you can ask us at the comment box, we will be very happy to help you out. And don't forget to download the Free DEMO version of Outlook PST repair tool. Using the demo pack, you can get familiar will all its features by restoring the first 20 files for free of cost. Thanks for reading