Brief about Window and MAC
MAC is demanding PC because of its features and quality. Everyday MAC users growth are increasing in the world and happy to work on MAC PC. But elsewhere Window is also a fast-growing product in the market.
Mac and Window both environment and platform are completely different. If someone works on MAC and wants to switch on Window then he needs to transfer all data according to window environments Like  MAC contact, Emails & other items. The User can migrate Apple Mail Emails to Outlook by using a few third-party tools but the main problem with MAC contact when we want to switch on window machine.
So let's knew about "How to export Apple Mail contacts to Outlook"
Know a little bit about Microsoft Outlook
MS Outlook is very useful email client and mostly used by the business and personal users. Outlook contact is saved in CSV & vCard(.vcf) format. If you have a contact on CSV & vCard format then you can import your contact on Outlook otherwise you will not able to import contacts on Outlook.
We have two methods to export contact from Apple Mail to Outlook
Convert Apple mail contact in .CSV and import in Outlook.
Export Apple Mail contacts to vCard format and import in Outlook
How to convert apple mail contact to Outlook using .vcf format?
Follow each instruction and convert it VCF format
Open you MAC pc
Go to application and open it
Select contact or if you can move in other folders than search and select it.
Open the contact menu> file>Export>Export vCard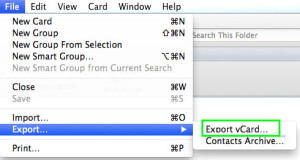 5. Give the name and select the location where you want to save it.
6.Now your contact has been saved in vCard format.
7.Now You can Import that vcf files into MS Outlook
How to Export apple mail contact to Outlook using CSV format?
Follow each step given below and convert Apple Mail contacts to Outlook by using a very common .csv format.
Open Application
Select Contact and open it.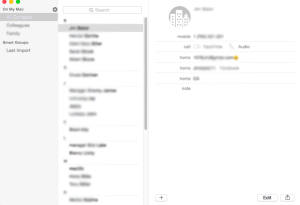 3. Double click on contact folder which you want to export in Outlook like facebook contact or LinkedIn contact
4. Right side extract your contact list
5. Select all contacts and copy them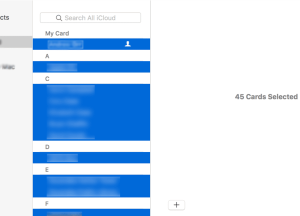 6. Open number spreadsheet (if you have otherwise download it)
7. From left corner cell paste contacts
8. Remove unwanted column
9. Click on file menu > Export > select .CSV format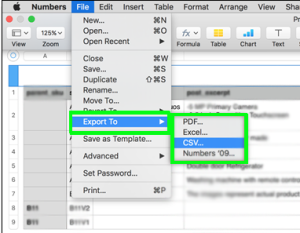 10. A new window appears, click on next
11. Save your location
12. Finish the process check your location.
Now import CSV file in MS Outlook for Windows. That's it.
Conclusion: I have discussed two possible methods for transferring Apple Mail contacts form MAC PC to Windows Outlook. You can select a suitable one and migrate all contacts in a few minutes. If you are facing any issues while importing Apple mail contacts to Outlook then contact our support team.