The user sometimes faces Outlook error 0x80070002 while creating a new account on Outlook. This error prevents users from creating a new email account in Microsoft Outlook. One of the main reasons for this error arising is the corrupting the file structure and the PST file's outlook Making the place where the PST file is inaccessible.

When creating a new account, the user has to face Outlook error 0x80070002. This error is the same in all versions of MS Outlook and all versions of Windows. It is very important for the user to resolve this error. The user can easily resolve this error in the following ways-
Whenever a user tries to create a new email account, the first email client creates its PST file. If for some reason the PST file of that account is not created, it may be the reason for this error. To check for this error, follow these steps-
Check the location where the Outlook PST file is formed
C:\Users\YOUR USERNAME\AppData\Local\Microsoft\Outlook
C:\Users\YOUR USERNAME\Documents\Outlook Files
To go to the AppData folder press "Window key + R" and type "%localppdata%" in the new box that opens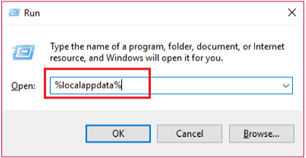 If this is how we are not able to navigate, then we need to manually create the path so that we can access this path on Outlook.
Navigate to the following folder-
C:\Users\YOUR USERNAME\Documents\
The user will create a new folder named Outlook2.
Now we will press the "Window key + R" and type "Regedit" in the open new box and press enter.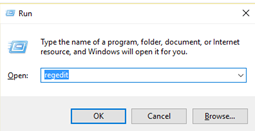 Now we will navigate this register key-
HKEY_CURRENT_USER\Software\Microsoft\Office\
Now users need to open a folder according to their version of Outlook, such as the user's Outlook version 2007-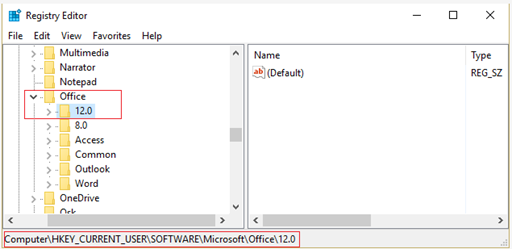 HKEY_CURRENT_USER\Software\Microsoft\Office\12.0\Outlook
These are the prescribed numbers for some Outlook versions-
Outlook 2007 = \12.0\
Outlook 2010 = \14.0\
Outlook 2013 = \15.0\
Outlook 2016 = \16.0\
If the user right-clicks anyplace inside the registry and selects "new> String Value".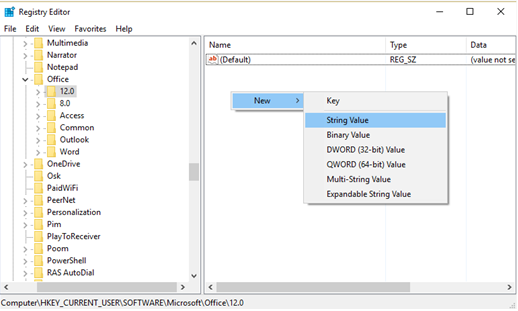 Now enter the new key as "forcePSTpath" and click on enter
Double click on the path created and then modify it with the path created on the first step.
C:\Users\YOUR USERNAME\Documents\Outlook2
Replace the username with your own username.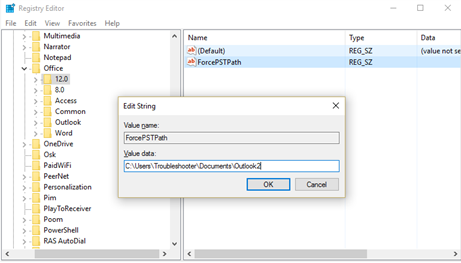 After complete, all process click "OK" and close the Registry Editor.
Now start creating a new account again on Outlook, the error 0x80070002 will not come and the user can create his new email account.
Conclusion
I have described this blog as a very easy way to fix Outlook error 0x80070002 using the manual method in any outlook version or window edition. Users can easily repair email account error 0x80070002 with the help of this blog.
Read About: How to fix Windows Live Mail Error 0x800C013E?
Read About: Fix Excel File Error "Data may have been lost"