File deletion is a common problem that most users end up with and later look for a means to retrieve these files. If you want to recover these relevant files accidentally deleted, then I am happy to tell you that you can easily recover lost and missing files. You just need to follow some manual steps.
Why data recovery can occur after a file is lost?
The hard drive is a combination of many sectors and a file is saved as two-part in the sector: Directory Info and Data Content. Directory information preserves the file attributes like- file name, folder structure, while storage path is stored in the Data content.
The data content is the main content of files which is a two-part catalog of a book and the contents. Once the files are deleted or the drive becomes inaccessible, the file system only changes directory information and makes the data invisible. But the data content is still intact, enabling us to recover our deleted and lost files.
But you have to stop using the computer and do not save any other file by mistake. Because if any other file is saved in place of deleted directory information, then the data content will be lost and then you will never be able to get the deleted file.
How to recover accidentally deleted files in windows 10
Method 1. Recover deleted files with Recycle Bin: If you deleted the file by using the Delete button of the keyboard or right-click on file & hit on delete option than normally you can find that file in the recycle bin. To restore:-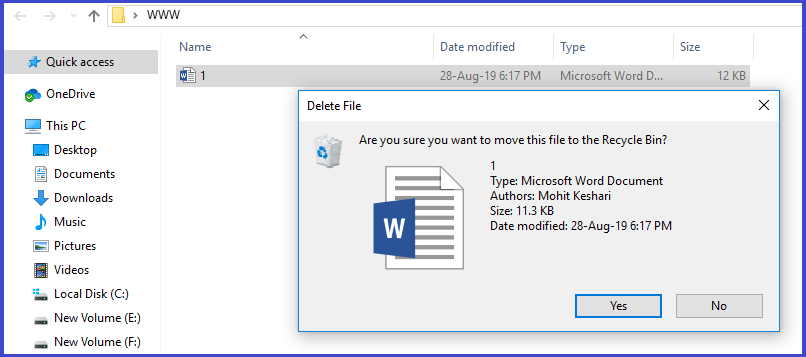 A:-Simply go to Desktop and click on the Recycle Bin folder.
B:-Search your deleted file/ folder and right-click on that file or folder & and Choose the Restore from the context menu to move it at the original location of this file.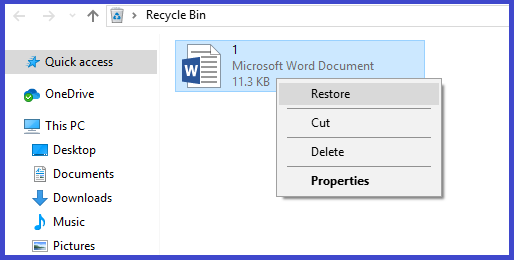 C:-Otherwise after finding your deleted file in Recycle Bin, cut that file and past at your desired location.
Also, you should activate the notification window so that if in future you try to delete the file by mistake, the confirmation popup shows. For doing this:-
Right-click on Recycle Bin & go to properties option >> select the checkbox "Display deleted confirmation dialog" >> hit on OK.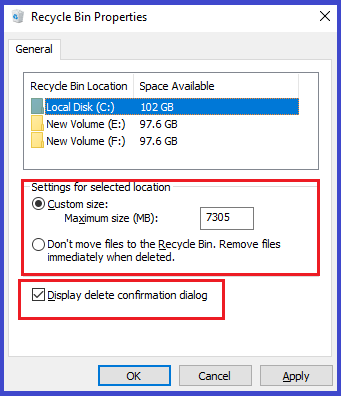 Method 2. Restore deleted files from Backup: – Most users often backup data for security purposes and if you do so, you can easily find your lost file. For this:-
A:- Open "Control Panel" and choose "Backup and Restore (Windows 7)" option >> Click on "Restore my files".
B:- Select "Browse for files" or "Browse for folders" as per your need so that you can select the previously created backup.
C:- Provide destination location to save your files.
D: – Now, as per your need, you can select "Copy and Replace", "Don't copy" or "Copy but keep both files" any of these. After that wait until this restoring process to complete.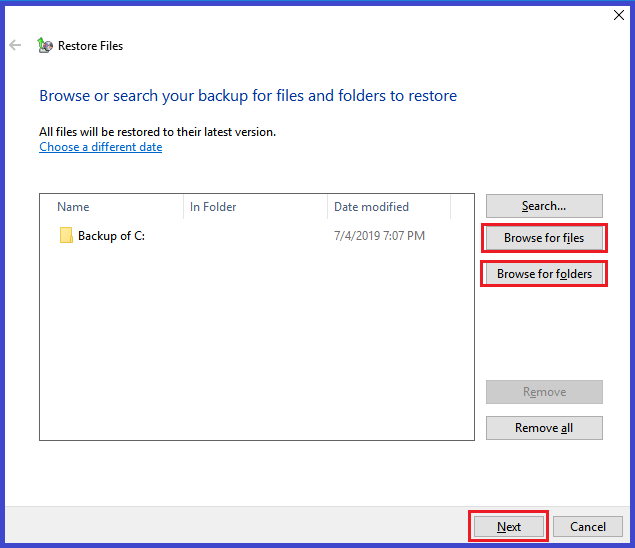 Method 3. Recover deleted files, using File History: – User can also recover the file by using File History option but history should become enabled. To retrieves the file using this feature, follow the below steps:-
A: – Visited on control panel & click on the File History tab.
B: – Click the "Previous" button to select the file which you want to retrieve.
C: – After getting your file, simply click on the "Restore" button to get it back.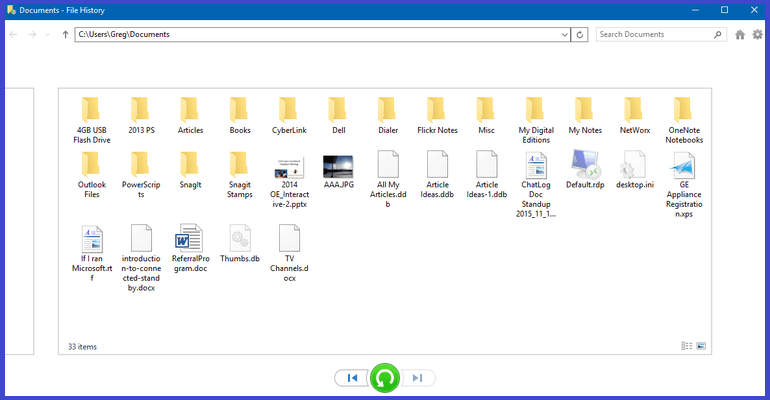 Method 4. Recover Deleted Files from the Previous Version: – The Previous version also store the shadows copy of all data, to recover data from here follow below options:-
A:- Right-click on that folder where the deleted file was store and click on "Restore Previous Versions".
B:- choose the most recent folder in the Folder versions section and click on open.
C:- Select your file ad using the drag & drop method move your deleted file at your desired location.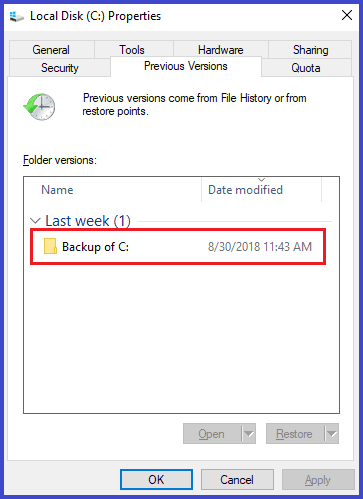 Final Words: – This is all about how to recover your accidentally deleted files and bring the data back to the local system. Here, I am trying my best to inform all the possible methods in a proper manner. If you still have a problem, you can contact our support team.
Read:- Recover Data From External Hard Disk When It's Not Detected In Windows.
Read:- How To Save Emails From Outlook 2007, 2010, 2013, 2016, 2019 To Hard Drive