Microsoft Outlook is one of the most amazing email clients that offer a wide variety of features to organize mailboxes. In such a situation, what to do if the user does not have MS Outlook available at the right time and wants to open the PST file.
There is no need to worry about this problem. We are going to disclose here the freeware method to open and read PST data without any hassle. And this method is completely effective for you without wasting any single penny.
What are the reasons for opening a PST file?
PST file is also known as a personal storage table which stores the entire mailbox of Outlook such as email, contacts, calendar, tasks, etc. The conditions that the user can have to open it are as follows –
Outlook PST file provided by client and colleague.
Want to use old PST but have some other email client installed in the system.
In case Outlook crashes or fails to open etc.
The best way to overcome these situations is that the user gets the solution in time and can open and read the PST file easily.
So if you want to know the free method to open PST files then this post is for you.
Method 1 – Google GWMMO Tool
This is a free solution offered by Google that allows importing Microsoft Outlook files to Gmail. If you want to open the PST file in Gmail then follow the below steps otherwise move on to the next method.
You need to have a Google account to do this method, if not, create a new Gmail account.
Download setup, install, and run Google GWMMO Tool in the system.
Once the new window appears, enter your Gmail address and click on the Continue button.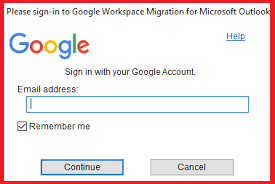 As soon as you click on the Continue button, the tool will ask you to sign in with the Gmail account on the browser.
In the next step, it will ask you permission to access the mailbox, click on Allow button.
Now select the Outlook Profile or PST files and then choose one option "Migrate All" or "Migrate Only New Data" >> After that click on the Next button.
Check the box you want to move to Gmail and click the Migrate button.
After this, all you have to do is wait and make sure that the internet connection remains constant. Using this first free method, you can easily open a PST file in Gmail without Outlook.
Method 2: Convert PST to Txt file
In this scenario, let's say you want to send a PST file to someone who doesn't have Outlook. It's best to export the PST file to the TXT file format.
In this case, the data can be read by opening it in a text editor. So if you want to convert the PST file to TXT then follow the steps given below-
Launch MS Outlook and select all the emails you want to send or open in text.
Go to the File option and click on Save as an option.
Enter a name and select "Save as type: .txt". press save button again
Here I want to mention that here users can also choose the HTML file option to save PST data. The HTML file format is used to open the data in the browser.
Method 3: MailsDaddy Free PST Viewer to open Outlook data file
In both the above methods, we learned how anyone can easily convert and open PST files for free. But if you want to open an Outlook data file without any changes, then here MailsDaddy Free PST Viewer is the most suitable solution.
In this software, just by installing and loading the data, you can view the entire PST file that too in the absence of Outlook.
This free viewer supports all Windows data and can load all Outlook mailboxes at once. If above method is not suitable for you then surely this method will help you to open PST file without Outlook.
Steps to open Outlook PST file
Download the freeware PST Viewer and install it on Windows OS.
Run the tool and click on the Add file button >> Choose an option to browse and load the data.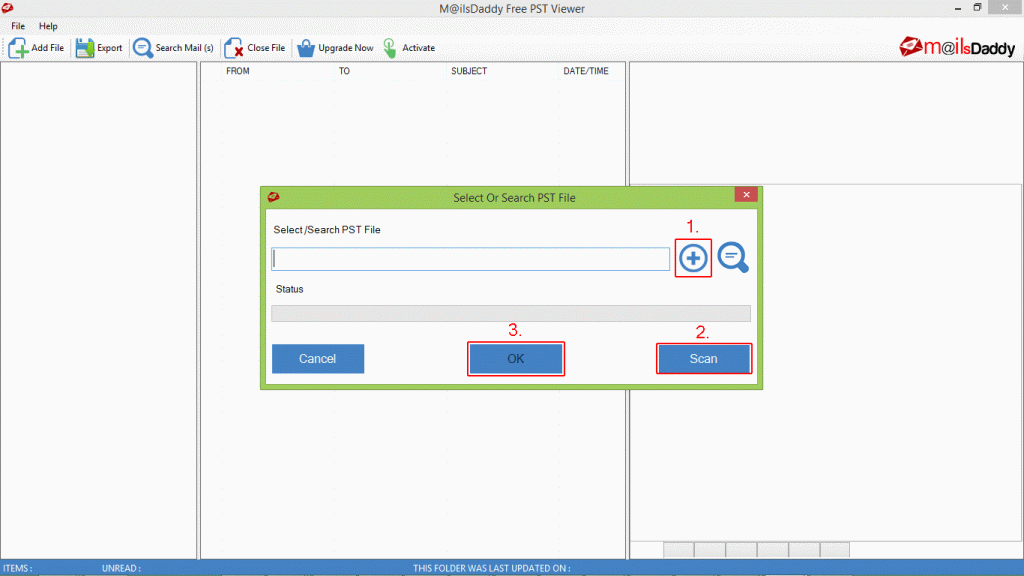 Select PST file and wait till scanning.
Once the PST file is shown in the software window, the user can click on any email, contacts, calendar, and other data to read it.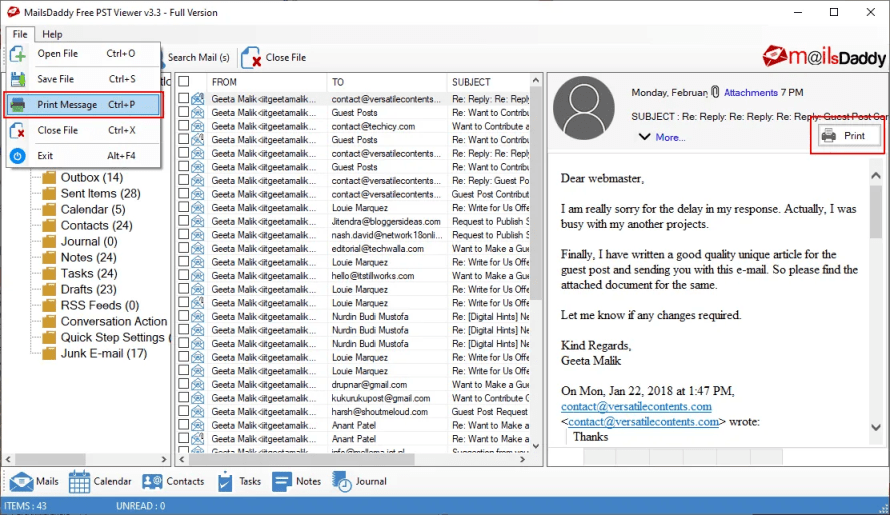 This free PST viewer tool supports ANSI and Unicode PST files of Outlook 2019, 2016, 2013, 2010, 2007 & earlier versions.
Conclusion
I have described 3 different methods to open PST files in absence of Outlook. Any user who wants to read PST file without installing Microsoft Outlook then all above method works for you. Also, if you don't want to change the data format then try MailsDaddy Free PST viewer tool without any hitch.
Read more: Windows Live Mail Error 0x800ccc0e