Some users asked me the manual technique to combine multiple PST files into a single PST file. Here, I am writing this article to solve users' queries so that users can easily merge their PST files.
As we know Outlook is a widely used email client developed by Microsoft Corporation. Outlook comes with many advanced features that make the user's tasks very easy and simple. But due to many PST files, it is difficult to maintain them all at one time.
Users Query:-

"I have total four PST files but I want to merge all of them in one. Please tell me how I can combine"

"I can't handle multiple mailboxes at the same time. Is any option to combine all of them into a single PST file?"

"Is any trick to merge multiple PST file into a PST file?  If yes please inform me."
Reason for Combining Multiple PST Files
The fact here is that managing multiple Outlook PST files at the same time is a difficult task. To avoid this, users need to combine multiple PST files. After combining PST files, users get many benefits, such as: –
1: – Prevents data loss or accidental deletion.
2: – Saves the time wasted in the repeated opening of each file.
3: – Hard to manage multiple PST files on a single PC.
4:– No duplicate email.
5- Save hard disk space and increase system performance.
How to Combine Multiple PST Files into a PST file?
Using two Technique users can combine multiple PST files into a PST file, as:-
1:- Manual/Free Trick
2:- PST Merger Tool
Manual Trick
Microsoft Outlook provides a built-in combined PST files feature that useful to add multiple PST files into a new PST file. So, to attach all your PST files into a single PST file, follow all guidelines carefully. This manual method divided into two part:-
Part 1:- Create A New Blank PST File:
1:- Open MS Outlook and click on New Item >> visit on More Items option and choose Outlook Data File.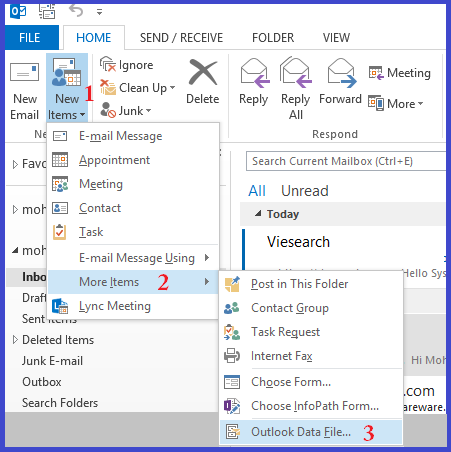 2:- Now select the location where you want to save newly created PST file>> Provide file name and hit on OK.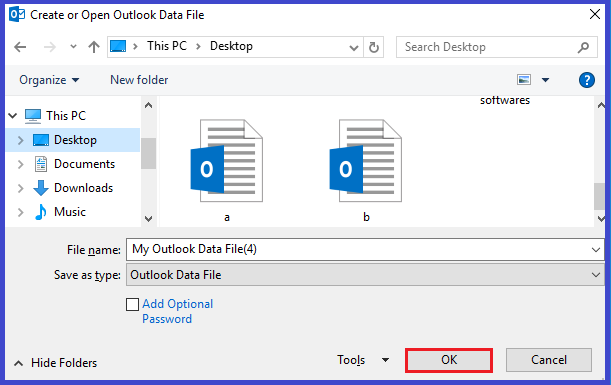 Part 2:-Import PST file in a New PST file:-
1:- In MS Outlook visit on File tab >> Select Open & Export and click on Import/Export option.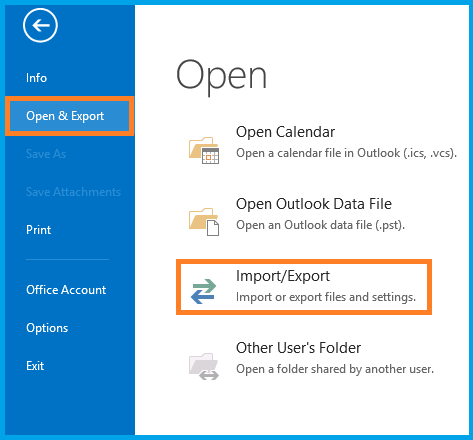 2:- Select Import from another program or file then go to the Next button.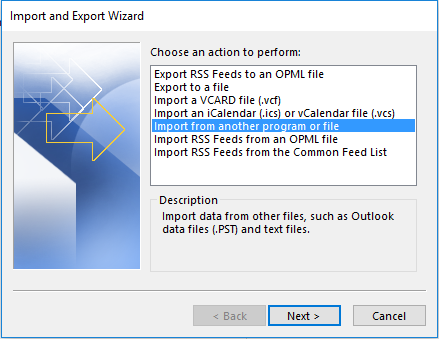 3:- Choose Outlook Data file (.PST) and hit on Next.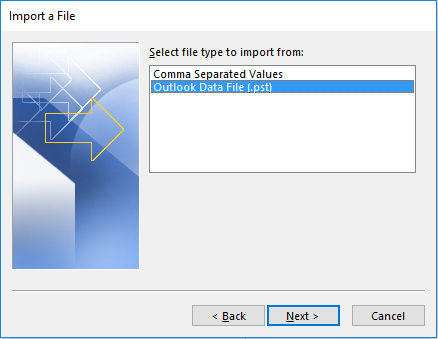 4:- Now browse your PST files which you want to import in a new PST file, as well as select, Do not import Duplicates and click on the Next tab.
5:- Enable include subfolders checkbox >> Now choose newly created PST file mailbox name in Import items into the same folder in dropdown options and hit on Finish.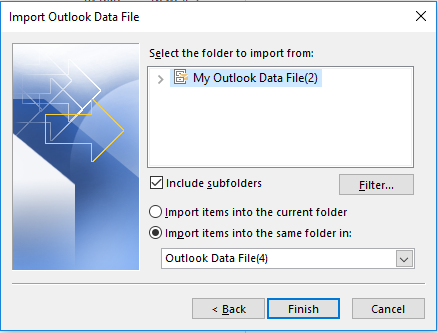 PST Merger Tool
By the manual trick, you have to repeatedly insert each file into the new PST file, which will be a long and time-consuming method. Also, the manual method is a bit tricky for a novice user.
To resolve all these issues, you can download a trusted solution MailsDaddy PST Merge & Join tool which helps to quickly combine all your PST files into a PST file at a time. Here users can merge & join all their PST files data items (email, contact, calendar, notes, tasks, generals, attachments, etc) with full accuracy.
Notable Features of This PST Merger Tool:-
1:- Easy to combine multiple PST files for all tech & non-tech users.
2:- Allows users to use the merge option to attach complete PST files data into similar folders, like- Outbox, Inbox, Sent items, Deletes items, Drafts, etc.
3:- Enable users to use the join option to combine multiple PST files into a new PST file in a folder.
4:- Enables users to skip the duplicate items while merging the PST files.
5:- Helps to combine password-secured PST files without a given password.
6:- Able to merge heavy size Microsoft PST files in a single PST file.
7:- Here users are free to add ANSI, Unicode & Archive PST file into a PST file.
8:- Combines multiple PST files without any changes in the folder structure, email properties, text formatting, inline images, and Html formatting.
9:- Provides a compatible & unique PST file that can be imported in Outlook 2029, 2016, 2013, 2010, 2007, 2003, and other lover versions.
10:- The software is compatible to install on the entire Windows systems.
Free Demo:  MailsDaddy offers the free trial version of this tool to examine the software before purchase. The free demo allows users to combine the first 20 email items per mailbox without any cost. To download the free trial visit here: PST Merger Tool
Final Wording: I have expressed both methods of adding PST here, you can try both methods. As I mentioned, the manual for merging the PST file into a single PST file only applies to two files at a time. Whereas by the third-party solution you can export as many PST files as you want at one time.
Read More:- How to create the retention policy in Office 365?