Step 1: Download NSF to EML Converter tool, click on Get demo or activate it (if the license key is available) and launch it.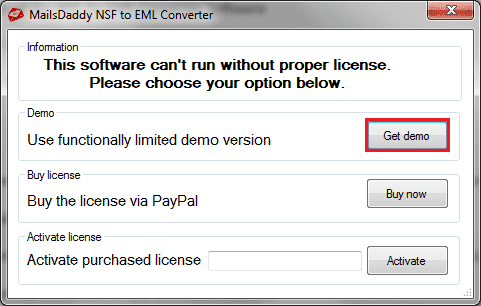 Step 2: Click on Add File button to add a file from the local machine.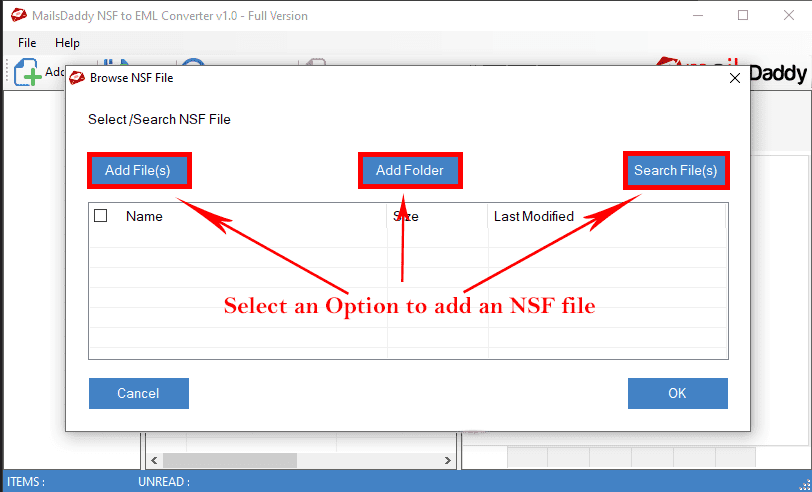 Step 3: Select the folder where NSF files have been saved.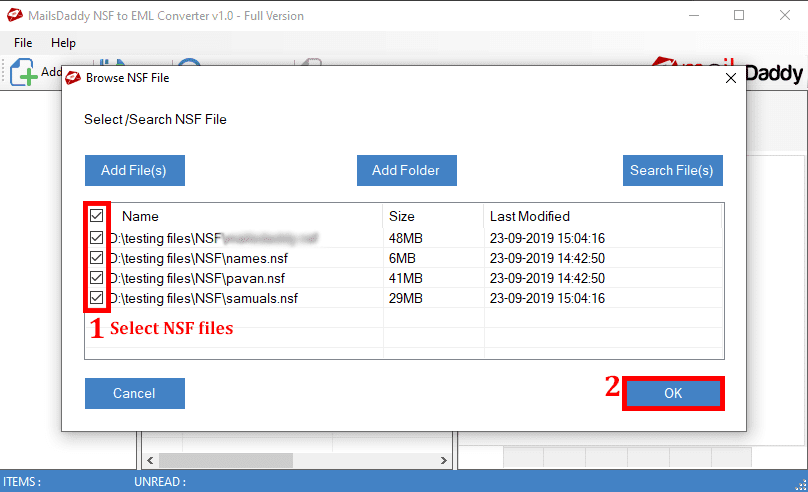 Step 4: Right-click on an email if you want to save that NSF mail file in given other various formats.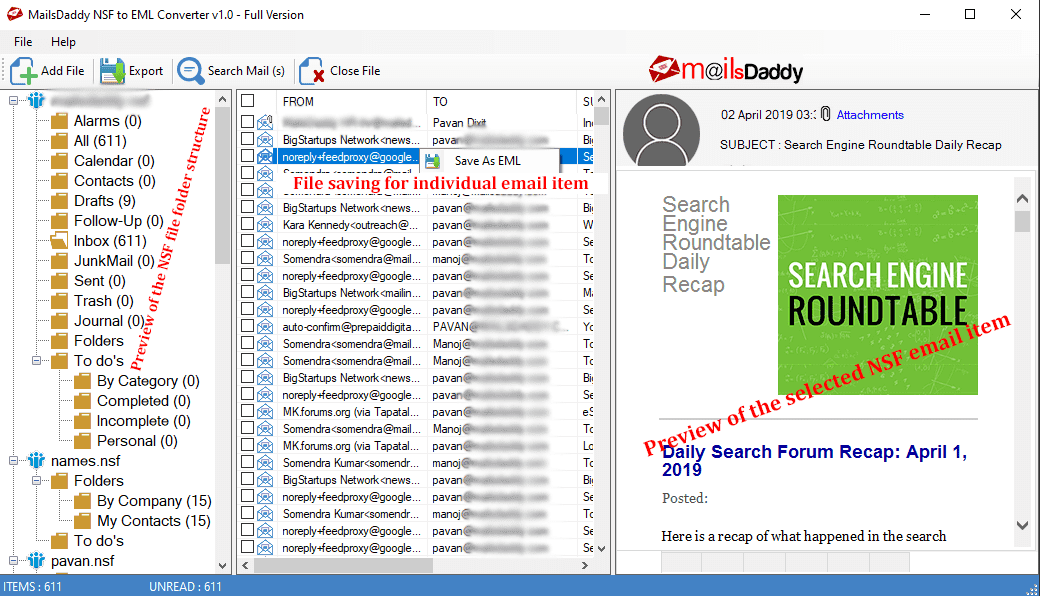 Step 5: The software generates a Preview of the selected email file.
Note: This step is optional so you can skip it.
Step 6: You can search a particular mail by using given options from Search Mail button.
Step 7: You can directly export from the Search Mail option by clicking on Export Button but it migrates only those emails which are selected from search option.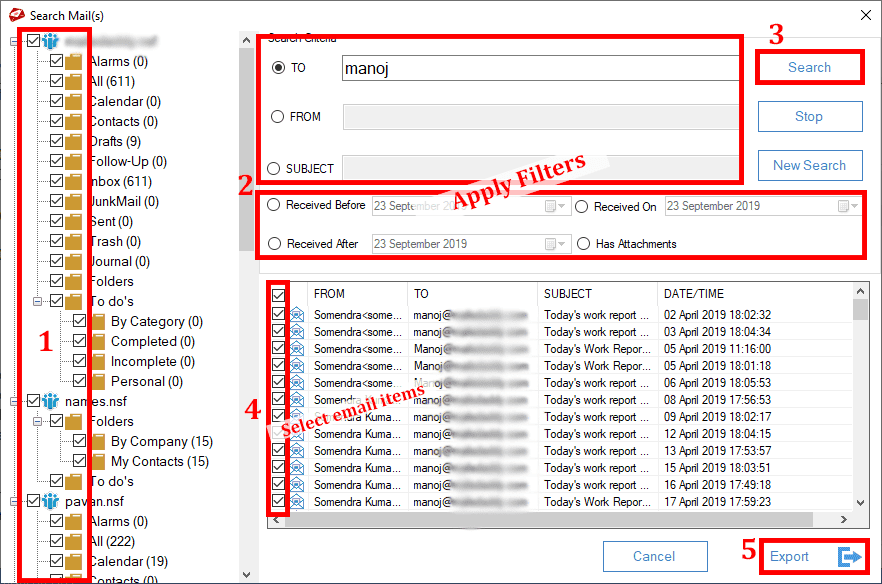 Step 8: Click on Export Button from home screen to export selected or all the email files.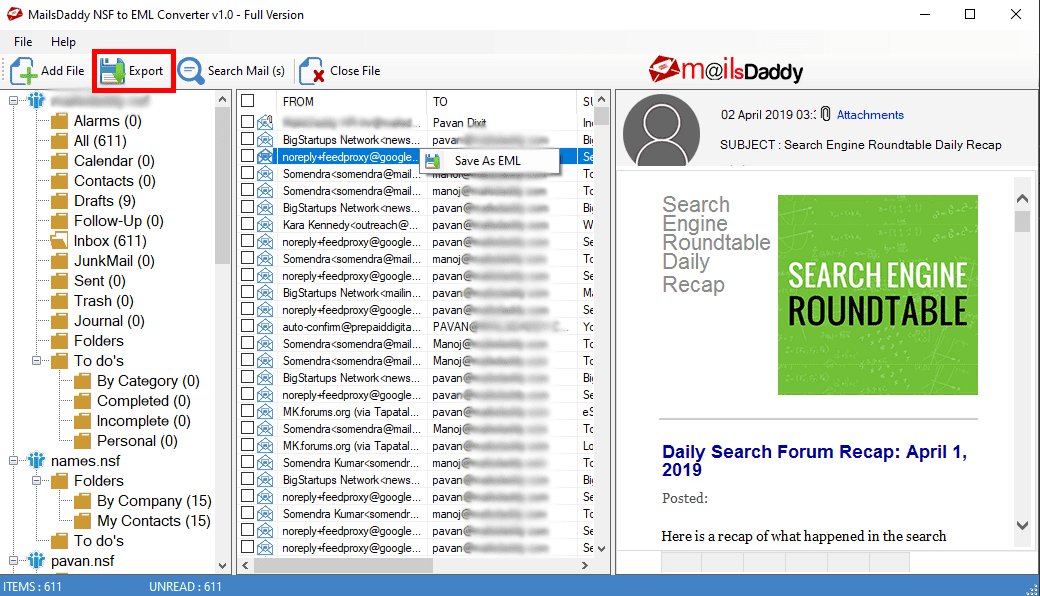 Step 9: Select options from each field as per requirements and click on the Export Button.