Step 1: Run the Tool and click on Add File button to browse the Outlook PST file. You can also search for it file by clicking on Search icon. If you want to use Bulk Export option then check this link: http://www.mailsdaddy.com/pst-to-office-365-migration-tool/bulk-export.php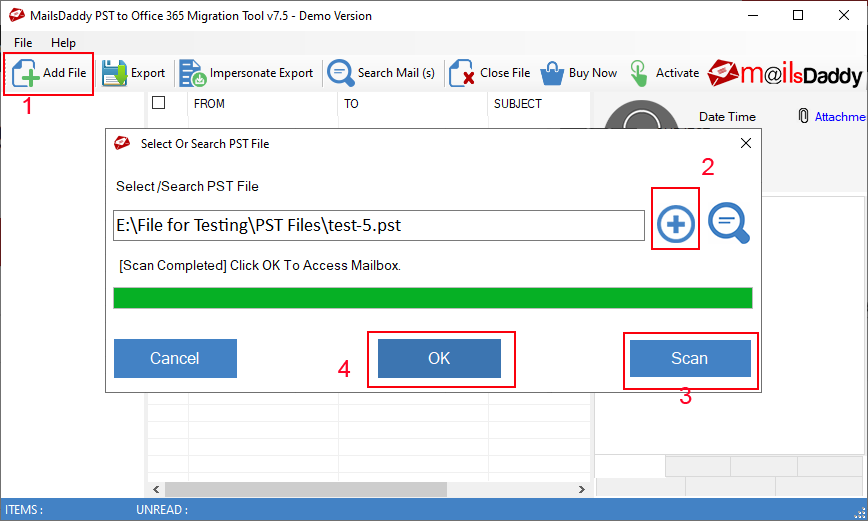 Step 2: The application will generate preview of entire PST file items including attachment. Click on Export Button.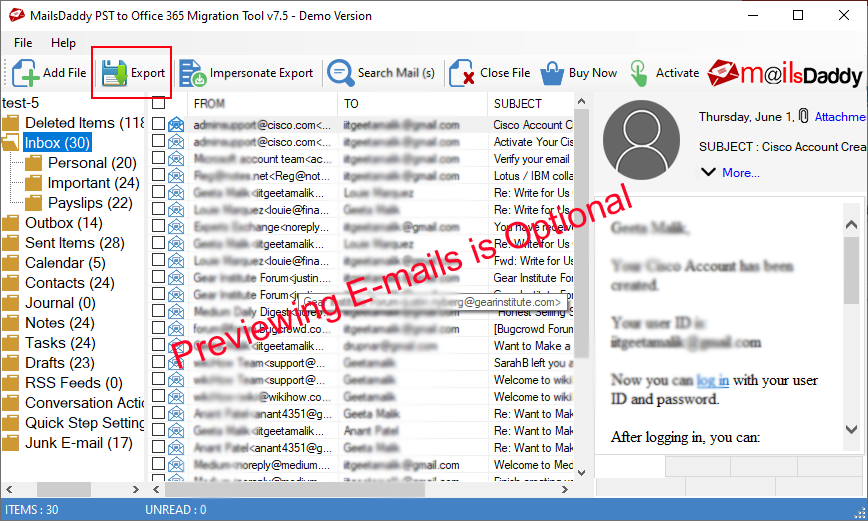 Step 3: Click on Export button, Choose the appropriate options
Export All Folders to export all items.
Export Selected Folder to export selected items.
After Choosing the appropriate option, select "
Export to Primary Mailbox
" or "
Export to Archive Mailbox
" from the Export options then Enter your Office 365 Email ID and Password and Click on Export button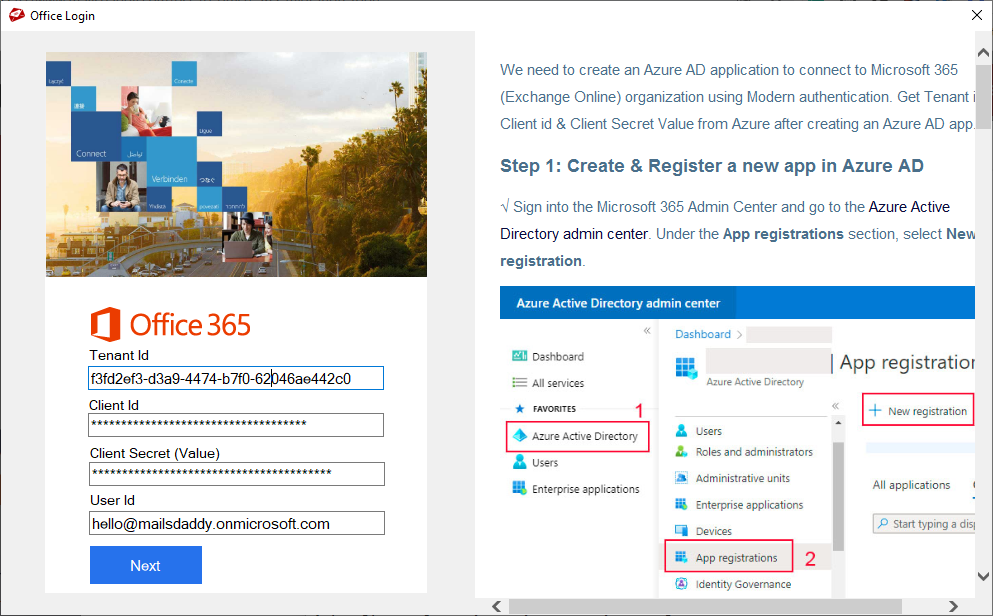 Step 5: The software will start the migration and will show you the progress

Step 6: The application will generate the confirmation message after completion of the process.